Please do not make a payment until you have a confirmed booking from us, once you have made a payment please email us. When your payment is confirmed and showing in our account, you will be issued by email attachment a receipted invoice as confirmation of booking.
 

Free Wi-Fi available to all guests.
All our prices include free transfers from and return to the following areas: Krabi airport, Krabi town, Ao-Nang, Nopparat Thara, Klong Muang and Tubkaak. Krabi airport is 25 minutes from the resort.
The following prices are guidelines, so don't hesitate to contact us for an individually tailored quote. These prices are guaranteed through to 31st December 2017
We only sell limited places here to avoid overcrowding, places do sell in advance so please check availability prior to making travel plans.
For guests staying at our resort the fishing times are from 7am through to 8pm giving our guests the choice of where to fish prior to day tickets arrival, plus two hours extra fishing at prime fishing times.
One day's fishing without accommodation for one angler with two fishing rods, including tackle and a reasonable amount of bait 7,000 baht per day. Fishing times for day ticket anglers are 8am through to 7pm, price includes local transfers. Full days only, no half days.
All anglers are supplied with a reasonable amount of free bait on a daily basis, they are as follows: One bucket of stick pellet weighing approximately 3kgs, 1kg of boilies and approx half a kg of dead sea fish
Additional bait available which can be purchased (subject to availability) We only allow outside baits from recognised bait companies, in their original sealed unopened packaging. To be honest the amount of our boilies and pellets the fish see, plus the quality ingredients we put in our bait, make it very hard to switch fish onto other baits.
Boilies 500 baht per 1kg bag or single purchase of 10kg for 4,500 baht
8mm and 20mm Gillhams pellet 250 baht per kg, or single purchase sack of 20kg for 4,500 baht
Stick pellet at 50 baht per kilo
Sea fish dead baits in ½ kg packs are 55 baht per pack, strictly only fish baits supplied by us to be used.
Pop-ups from 150-600 baht per tub
Every angler is provided with 2 x Free Spirit 6lb tc CatTamer rods, 2 x Shimano XTA long cast big pit baitrunner reels, 2 x Fox alarms and swingers, 1 x Solar rod pod, all end tackle plus 1 kg of boilies, 3kg of stick pellet and ½ kg of fish per day.
An additional third rod can be added to the standard set up at 2,000 baht per day
Light rod for catching small fish such as Tilapia, 1,000 baht per day.
Accommodation with fishing, maximum two people per bedroom.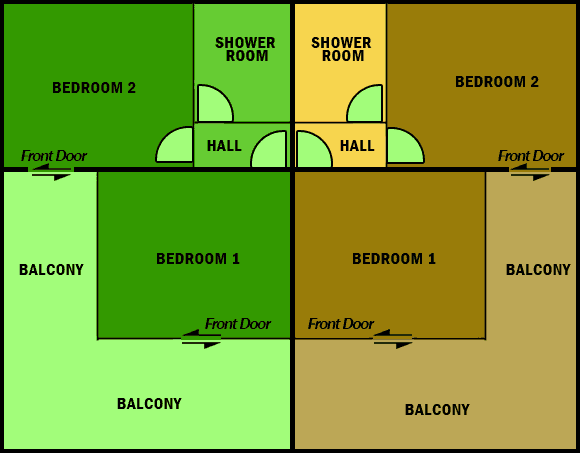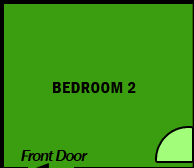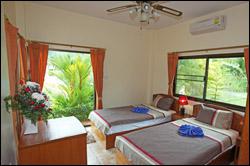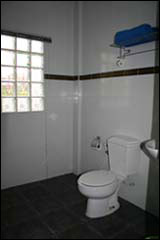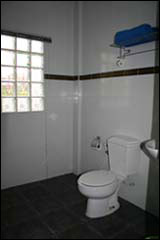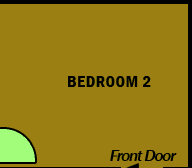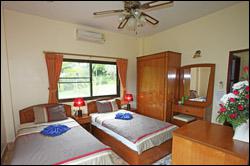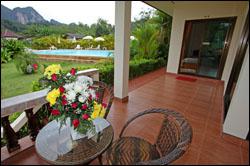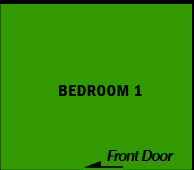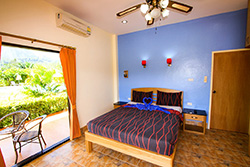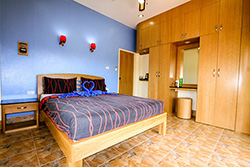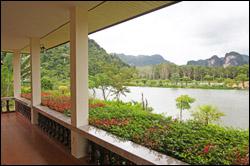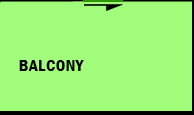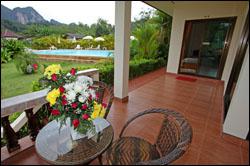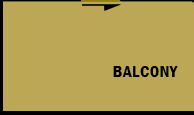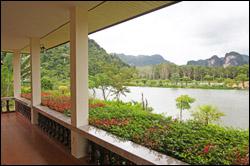 Move your mouse over the rooms on the floor plan to have a look.

Bungalows check in time is 2pm check out time is 12 midday. Due to guests checking out early or arriving late, we will try our hardest to fit guests in outside of these times.
For short trips; a way that fits well with our check in check out times, is to arrive around midday check in and fish half day, fish full days between and then fish half day before departure
Non-fishing partner stays with angler for free using same room and includes breakfast, we have no set check in or check out days or minimum stays
One night's accommodation using the front bedroom of a lakeside bungalow. The rear bedroom will be locked and not let for the duration of your stay. Price includes breakfast, with one day's fishing for one angler with two fishing rods supplied with tackle and bait. Fishing is available from 7am through to 8pm: price 9,000 baht. Add a third rod for an additional 2,000 baht per day
One night's accommodation using a two-bedroom lakeside bungalow including breakfast, with one day's fishing for two anglers with two fishing rods, each supplied with tackle and bait. Fishing is available from 7am through to 8pm: price 17,000 baht. Add a third rod for an additional 2,000 baht per day
Rear bedroom let with the front bedroom to non-fishing guest, 2,000 baht per night including breakfast.
Part fishing and rental of bungalow, maximum two people per bedroom.
Due to popular demand we have added this additional option as many couples and families wish to visit Krabi's many other attractions. Using Gillhams as a base due to its tranquility, facilities and luxury accommodation, you can now rent the bungalow only, providing a percentage of the holiday includes fishing. We do not sell holidays without fishing
For staying guests only; fishing can be taken in half days at 3,500 baht  this enables you to fish before or after day trips etc, the fishing can be taken between the hours of 7am and 8pm.
Front bedroom bungalow with the rear bedroom locked and not let.  3,500 baht per night including breakfast.
Front and back bedroom bungalow. 4,500 baht per night including breakfast.
We require a 30% deposit to confirm booking with balance paid on arrival.
Due to people continually leaving air con units on when they are not in their bungalows we have now had electric meters fitted. To work out a fair price we left every electrical appliance switched on in one room for a 12-hour period, which used 10 units. This is the amount of units we now include in the price for each 24-hour period, after which we charge 50 baht per unit. You will be given your meter reading on arrival and billed on checkout. The electric meters are located behind each bungalow. We will not enter into any disputes over clients' failure to check the meter readings; it is the clients' responsibility to check the readings given to them on arrival and departure.
Accommodation consists of 14 two-bedroom luxury lakeside bungalows with air con, ceiling fan, TV and DVD in the front room only, fridge and wall safe. The front bedroom has a double bed, and the rear bedroom has two single beds. The rear bedroom has a separate front door and is only let with the front room.
If the front room is booked alone the rear room is locked and not let for the duration of your stay. Each bungalow has its own large private hot and cold shower room connected to the front and rear bedrooms by a small corridor with locking internal doors. Their is a large, covered balcony overlooking the lake, and all bungalows are set within 12 meters of the lake.
We have a large restaurant/pub overlooking the lake serving full English and Thai menus, with large sports TV showing UK premier league, we also have a free full size pool table. Staying guests also get the use of our large private infinity swimming pool overlooking the twelve-acre lake set in nine acres of private gardens. The whole complex is discreetly fenced with 24-hour security.
We hope you choose Gillhams Fishing Resorts for your holiday destination. Should you have any further questions please do not hesitate to ask.

| | |
| --- | --- |
| | This converter will help give you a rough guide of the equivalent sums in your local currency. Please note that the conversion is only a rough guide and is not to be regarded as the exact exchange rates. Please ask Stuart for the more accurate exchange rates. |