Welcome to another month of captures here in paradise at Gillhams Fishing Resorts. We would like to thank all our readers and everybody that follows us on social media for all your support. Once again we would like to thank everybody who's made the long journey out to us here in paradise. We've had some amazing people here, dreams have come true, personal bests smashed and normal fishing back in people's home countries well and truly ruined due to visiting Gillhams Fishing Resorts, but more importantly some amazing memories have been made.
The main attraction here at Gillhams Fishing Resorts being huge fish from around the world, most of which will be bigger than most anglers have ever caught there are still plenty of things for non-anglers. Other guests can take advantage of our onsite cookery school, learn how to prepare your favorite Thai dishes from our very experienced onsite cooks. Once you've cooked your food you can either have your partner join you in one of our elevated salas overlooking the lake. If your fishing partner is unable to break away from the lake you can also have the food packed up and dine around the lake.
If you are interested in more information about the cookery classes, you can use the link below which will direct you to our website.
http://www.gillhamsfishingresorts.com/benz-thai-cookery-sc…/
We also have our onsite Spa offering a wide range of treatments like traditional Thai massages etc, body wraps & scrubs or if you just want your nails done. Benz Spa also offers steam rooms, jacuzzi or if you just want to relax around the spa pool while being waited on by our staff while you soak up the sunshine.
If you are interested in more information about our spa treatments, you can use the link below which will direct you to our website.
http://www.gillhamsfishingresorts.com/benz-spa-3/
Exciting times here at Gillhams, we have opened an interactive group for all of our valued guests and visitors to get involved and of course to keep updated on everything here at Gillhams Fishing Resorts. https://www.facebook.com/groups/487126378582506/
The site will let you know everything that's happening here at Gillhams to behind the scenes shenanigans. From laughs and giggles to the seriously high standards of water quality and BIG fish management.
There's loads going on and loads planned and all will be revealed in the first week of 2020. So get joined up here as a Member of the Gillhams Community and stay tuned in as we roll into the New Year.
Your community waits: https://www.facebook.com/groups/487126378582506/
We had a great Christmas with close friends & family and enjoyed the festive day with a nice BBQ, plenty of alcohol and some good laughs. On behalf of all of us here at the resort we would like to wish everybody a Merry Christmas and hope you all have a Happy New Year, May 2020 make all your dreams come true.
While on the subject of New Year, we see the New Year in beach side down in Ao-Nang surrounded by family, friends and customers. We lit Chinese lanterns setting them of over the Andaman Ocean followed by a fantastic firework display on the beach.
EMBRYO KORDA.
Korda have taken the whole lake privately and will be auctioning places off to fish with Ali, Spoons and Tome Dove with all proceedings going to the charity Embryo. This incredible event will take place from the 1st of July to the 8th 2020!
Naturally we have to cover the cost of the fishery and holiday with anything over this cost going towards the fundraising. .
.
Starting bids of £3000 (this holiday would normally cost £2400), not including flights. However it is ALL INCLUSIVE…so what's included is…Accommodation (2 bedroom en-suite villa), Food, soft drinks, fishing & bait (substantial amount)…if you're a successful bidder you can take a non fishing partner FOC (obviously you'd need to cover their flights and food etc). There is also the option to extend your trip but you would need to chat directly with the fishery. .
Please send your BIDS to auction@embryoangling.org with your name, bid amount and address/contact details.
So, what do you get extra for your money compared to a standard holiday at Gillhams.
1. The lake will be limited to just 10 anglers!
2. More guides spread amongst fewer anglers + the Korda boys helping to ensure you have a very successful trip.
3. Amazing time of year to catch the biggest fish.
4. This could be seen as a negative or plus 🤣 a week away with Ali Hamidi…pick his brains on any angling subject or any subject for that matter in the bar or on the bank! He will try his best to help! Plus, Ali will be at hand to help you be as successful as possible on your holiday.
5. Super unique opportunity to help a magnificent cause in Embryo and make a genuine contribution to the future of angling in the UK. .
**The Auction will close at the end of February 2020 giving everyone plenty of time to assess if they want to bid and then have time to book flights!
Our next show will be in the New Year, which will start off with The Brentwood Carp Show in Essex on 25th & 26thof January 2020.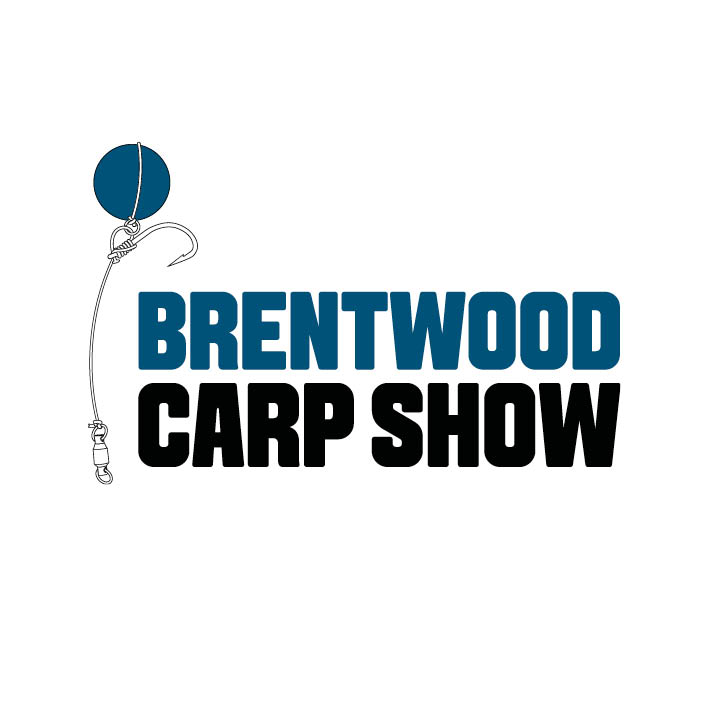 The following show will be in Holland at the Zwolle Carp Show on 31st, 1st & 2nd February 2020.

Then we'll finish at The Northern Show at Event City Manchester on 22nd & 23rd February 2020.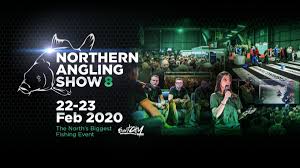 So that's enough of all the nonsense… let's get down to business and find out what's been caught, and which species have been landed. The anglers who visited us had some good fishing in Krabi during December with a total of 688 fish caught of 23 species, made up as follows: 24 arapaima to over 300lb, five arawana to 10lb, three alligator gar to 70lb, 151 Amazon redtail catfish to 75lb, one Amazon stingray of 45lb, six Asian stingray to 150lb, 64 Asian redtail catfish to 55lb, four bighead carp to 50lb, four barramundi to 6lb, 27 black pacu to 50lb, three Chao Phraya catfish of 130lb, one giant featherback of 9lb, one giant gourami of 7lb, 23 Julian's golden carp to 48lb, 43 Mekong catfish to 280lb, two Nile perch to 5lb, nine red bellied pacu to 25lb, three ripsaw catfish to 40lb, two rohu to 18lb, two striped catfish to 50lb, 307 Siamese carp to 155lb, one tambaqui of 40lb, two tilapia to 6lb.
Shaun Langford completed his last trip for 2019, this was a special trip, as it was also his better half Bobsy's 50th birthday during this holiday.
The couple from Birmingham were joined by their long term friend and now regular to Gillhams Fishing Resorts Joanne for the celebrations.
While Shaun got his head in to the fishing, Bobsy and Joanne made the most of their time, at the resort they were either giving Shaun hell with constant jokes and banter or just relaxing around the resort at their own leisure, they had booked a couple of nights away from the resort on a girls only trip to Phi Phi island leaving Shaun to fend for himself for a few days and on Bobsy's birthday she took a trip to visit the elephant sanctuary.
For the night of Bobsy's 50th Shaun surprised her with a private meal in one of our Elevated Salas overlooking the lake, they took one of the guides Yut with them who had been working with Shaun for his trip to join in with the celebrations and had a great time, with Bobsy being presented with a lovely cake and bouquet of flowers to mark her special day.
Fishing wise Shaun had another great trip landing some brilliant fish, he worked one swim for his time and this paid off for him, catching a few giant Mekong catfish to over 100kg, both species of redtail catfish and Siamese carp but unfortunately after many trips the 100lb specimen still alludes him. But in his own words he said he will just have to keep coming back, with three trips booked for next year we are sure he will catch his most wanted prize soon.
Steve and Filomena Cook had another great trip over to us and have been regular visitors for seven years now and we hope for many more years to come. Steve has had many great captures during his visits, but every trip he always attempts to improve weights or capture new species to add to his growing list.
This trip he achieved four special catches amongst the other fish he caught, with his main target being a specimen sized Julian's golden carp, he achieved a massive personal best of 62lb, he also caught a new species for us and himself and with it a lake record in a native eel that we haven't stocked in the lake but regularly encounter them lurking in the water hyacinths, to add to these fish he also improved on weights with personal best catches of a large Asian redtail catfish and giant gourami.
Essex brothers Joe and Ben Lambert joined us with a return trip from Joe and first visit from his brother Ben. The pair did their homework prior to arriving, came with targets and game plans and put their angling abilities to the test.
We always here the myths that the guides have to bait up, cast out and tie every rig for the customers, but this couldn't be further from the truth, the way we always approach it is, you can have as much help or as little help as you require. Joe and Ben are a perfect example of guys coming to fish for themselves in every sense of the words, they worked with the guides brilliantly and took on their advise and expertise and from there the brothers came up with a game plan and approach which suited their fishing and did everything for themselves using the tackle they brought with them.
Their results were excellent, with both of the lads catching some great fish and having memory making battles and captures, the stand out fish for Joe were – an incredible big head carp weighed at 58.3lb, Julian's prize carp and the 100lb+ Siamese carp he really wanted and for Ben – Siamese carp to 85lb, Mekong catfish just shy of 200lb and Amazon redtail to 40lb.
Dutch Angler Gert-jan van den Wildenburg and wife Mirella made their first trip out to Gillhams after Gert booked his trip at the beginning of the year via our stand at the Carp Zwolle trade show in Holland, joining his good friends and longtime visitors Henk and Yvonne Suylen for the same week.
For Gert it was a tick off his fishing bucket list completed and he couldn't have been happier and more impressed with the resort, with him already planning his return for round two next year. Gert had some great captures for his first experience, none more so than the highly sort after ripsaw catfish, adding to that he got to experience the incredible strength of the fighting fit Mekong catfish which swim in our lake, as well Siamese carp, black pacu and an Amazon stingray. His wife Mirella also managed to experience for herself the power of a Siamese carp, with Gert quickly running to toilet, the inevitable happened and his rod was away, Mirella skillfully landed herself a cracking fish of 40kg.
Matt Tucker from Nottinghamshire UK and his young family, partner Rachael and their young sons Joe and Reggie joined us for their first visit here at Gillhams. While Matt was busy fishing it was great to speak with Rachael and hear her feedback, she and the boys were having a great time with us, spending their time in the infinity pool or being beside Matt enjoying the fishing experience on the main lake and all of them having some time fishing together up on the small lake. It's always nice to see a family happy but sad to leave and this was no exception with Matt and his family.
Matt has sent us some of his captures, with Siamese carp and Amazon redtail catfish his main captures on the big lake, with a return trip already planned so he can get his revenge on the Arapaima and Mekong catfish which unfortunately he didn't get to land and a few photos from the top lake assisted by his two future anglers in the making Joe and Reggie.
Honeymoon couple Matt and Sarah Howgate from Bournemouth UK completed their trip here to Gillhams Fishing Resorts, congratulations on the wedding and we all wish you a very long and happy marriage. Considering Matt came to Gillhams for his honeymoon I think a happy marriage will be on the cards.
Matt had a brilliant start to fishing which set the tone for his stay with us, by landing his main target fish Arapaima at the end of his first days fishing, we couldn't of had a happier man in the restaurant that night, he backed that up with another of his most wanted targets being a Siamese carp over 100lbs.
The couple were great fun and couldn't have been more complimentary of what the resort has to offer, be it the fishing on both lakes, their time spent in the spa, atmosphere around the resort, incredible fish battles and general feeling they were relaxing in a stunning piece of paradise.
For one of their evenings they also enjoyed a private meal in one our elevated salas overlooking the lake up at the spa which they both immensely enjoyed.
After not being able to make it over to us last year, we had the pleasure of welcoming back longtime Gillhams Fishing Resorts friends Henk and Yvonne Suylen from Holland this December. The couple have been coming to the resort for many years now, I believe this was there 9th trip and it was also a special occasion as it was Yvonne's 60th birthday.
Henk is an excellent angler with a wealth of experience fishing in Europe and around the world, he is also the owner of the Proline fishing brand based in Holland.
Henk knows the fishing at the lake very well and knows that the work you put in, helps with the success that you can have and this trip was no exception. With his eyes always watching the water, taking note of different signs in his swim, he was constantly preparing different rigs and changing his bait presentation and approach to help maximize every opportunity he could capitalize on.
This had great success and he left after having another well worked and hard fought trip, he had some low points, losing a Mekong catfish after the best part of 3 hours battling the fish, but also had some highs, one of those was revenge on the Mekong catfish with another marathon battle lasting 3.5hours where he won the battle and was rewarded with a giant in excess of 100kg.
In Henks own words 'I find it hard to think of a fishery in the world that could compare to Gillhams and the whole experience that is available, this is simply a anglers paradise'.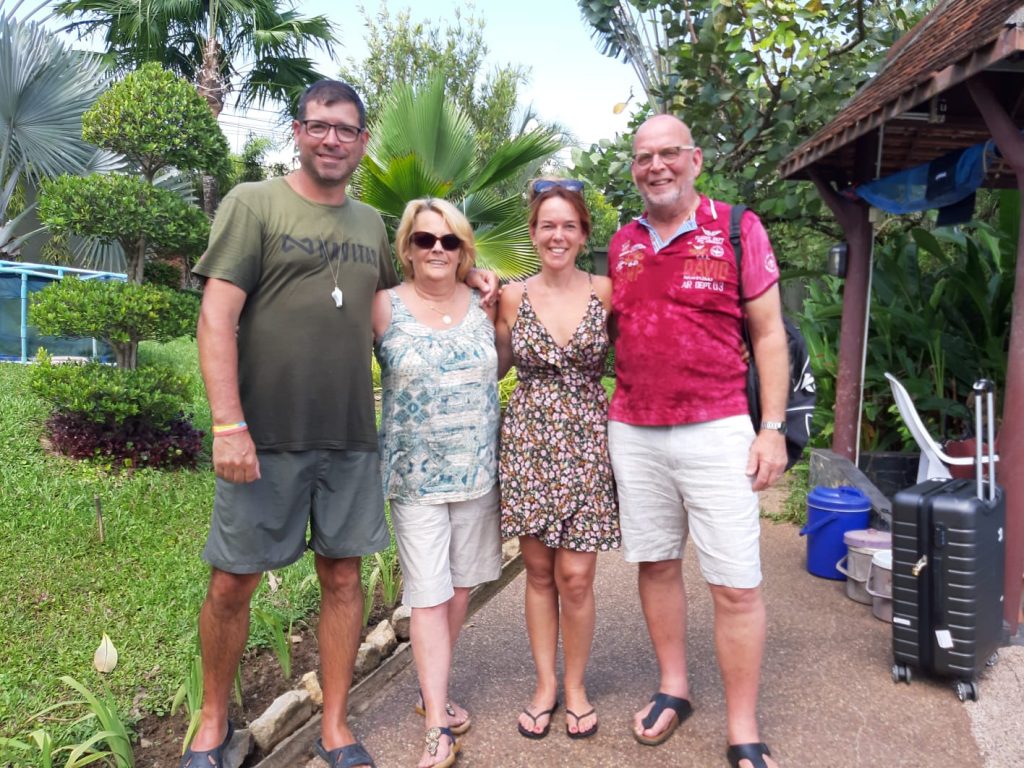 Thanks for joining us, but unfortunately that's all we've got time for. We'll see you again next month with more captures and stories of what's going on over here in paradise. As always, we would like to apologies to anybody who we missed out of the newsletter, as we can only write about so many. For those of you planning a return or first trip, please send us your enquiry via our enquiries page or email us at gillhamsfishingresorts@gmail.com
Tight lines from all of us at Gillhams Fishing Resorts, we hope your next fish is the one of your dreams, which it probably will be if you come to Gillhams!