Welcome to another month of captures here in paradise at Gillhams Fishing Resorts. We would like to thank all our readers and everybody that follows us on social media for all your support.
We've had plenty going on the past few months both on and off the resort, we've been extremely busy and would like to thank everybody who's made the long journey out to us here in paradise. We've had some amazing people here, dreams have come true, personal bests smashed and normal fishing back in peoples home country's well and truly ruined due to visiting Gillhams Fishing Resorts but more importantly some amazing memories have been made.
Our show season went well with lots of interest from people that have been following us on social media, watched us on TV or have simply had Gillhams on their bucket list for some time. We would like to thank everybody who came and spent some time with us discussing their visit and booking up their dream fishing holiday. We would also like to thank everybody who helped at the shows, we wouldn't be able to do the shows without the help of friends and family giving up there weekends to come and talk to all our guests and answer questions regarding their trip out here in paradise. Once again the famous Gillhams raffle was held with an amazing prize of seven nights & seven days here at Gillhams including flights. The lucky winner was Darren Beard from Essex; Darren bought lucky ticket No.5176 while attending the Brentwood Carp show in Essex. Darren couldn't believe his luck when announced as the winner claiming it's the first thing he's ever won on a raffle, congratulations Darren we look forward to meeting you in September.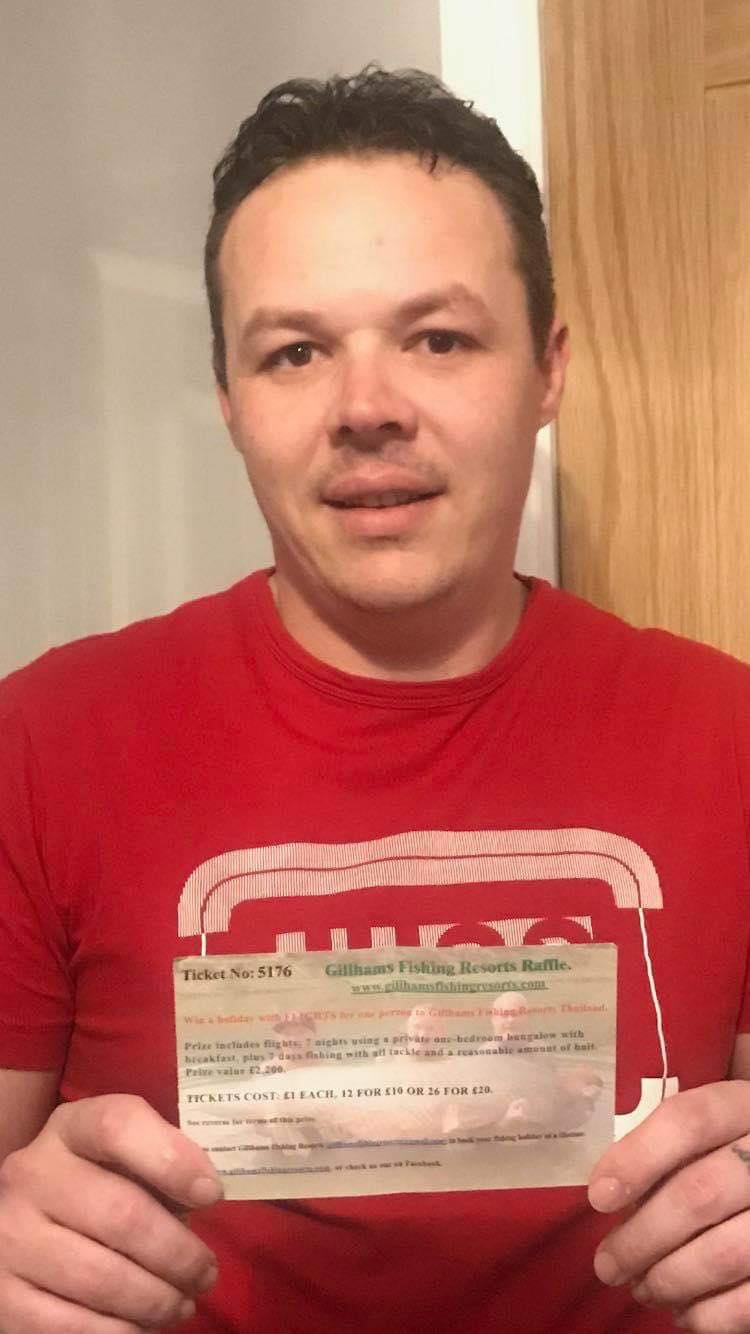 It seems so many people have had friends, family or colleagues who have been out already or have booked and are currently counting the days till they come and target the fish of their dreams. Gillhams Fishing Resorts has really become a household name amongst anglers & holidaymakers visiting Thailand. It's overwhelming the interest that surrounds Gillhams as a fishery. Starting off from Stuarts unbelievable vision that I for one was skeptical and couldn't see myself when stood on the road looking at the thick jungle and then witnessing it all come together exactly how Stuart had described it was incredible. Through years of hard work, dedication, blood sweat and tears and of course we've had some great TV shows filmed here Gillhams Fishing Resorts has become more than we ever imagined when we first started 14 years ago.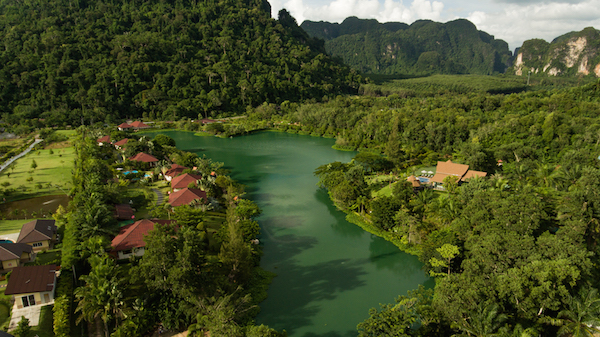 Talking of TV shows we've got more filming booked in for later this year, unfortunately I cant give out any more information than that but you'll know once these guys arrive as we'll be leaking captures on our social media pages. One thing we can let slip is the new video game being released later this year on playstaion & Xbox as part of the Fishing Sim World video games that'll be featuring some of the best fishing venues & destinations around and of course it wouldn't be complete without Gillhams Fishing Resorts. More information will be released on this over the next couple of months as it approaches its release date.
Going back to Stuart's vision after all his hard work he's built himself a beautiful retirement present in the form of a stunning house over looking the lake at the far end of the resort for himself, wife Benz & little Jack. It hasn't been without problems though, obviously being done in Thailand nothing ever runs smoothly but its far easier than living in broken Britain. The house was built on time unfortunately the interior designer couldn't handle the job but didn't want to loose face and tell the truth that in fact she was an MFI flat pack specialist with no clue in high end interiors. We wont bore you with all the details, Stuart & Benz dream house is now finished and their now settling in nicely.
Our onsite Spa & Cooking School's staying very popular amongst the ladies and even some of the guys after a long battle with their dream fish. We've had many families enjoying the cooking school before enjoying their creations in our elevated salas over looking the lake. Another popular feature is of course our private dinning experience in the evening over looking the beautifully lit gardens in the salas where guest can book from an exclusive menu. The exclusive dinning can be done any evening but you'll need to book 24hrs in advance.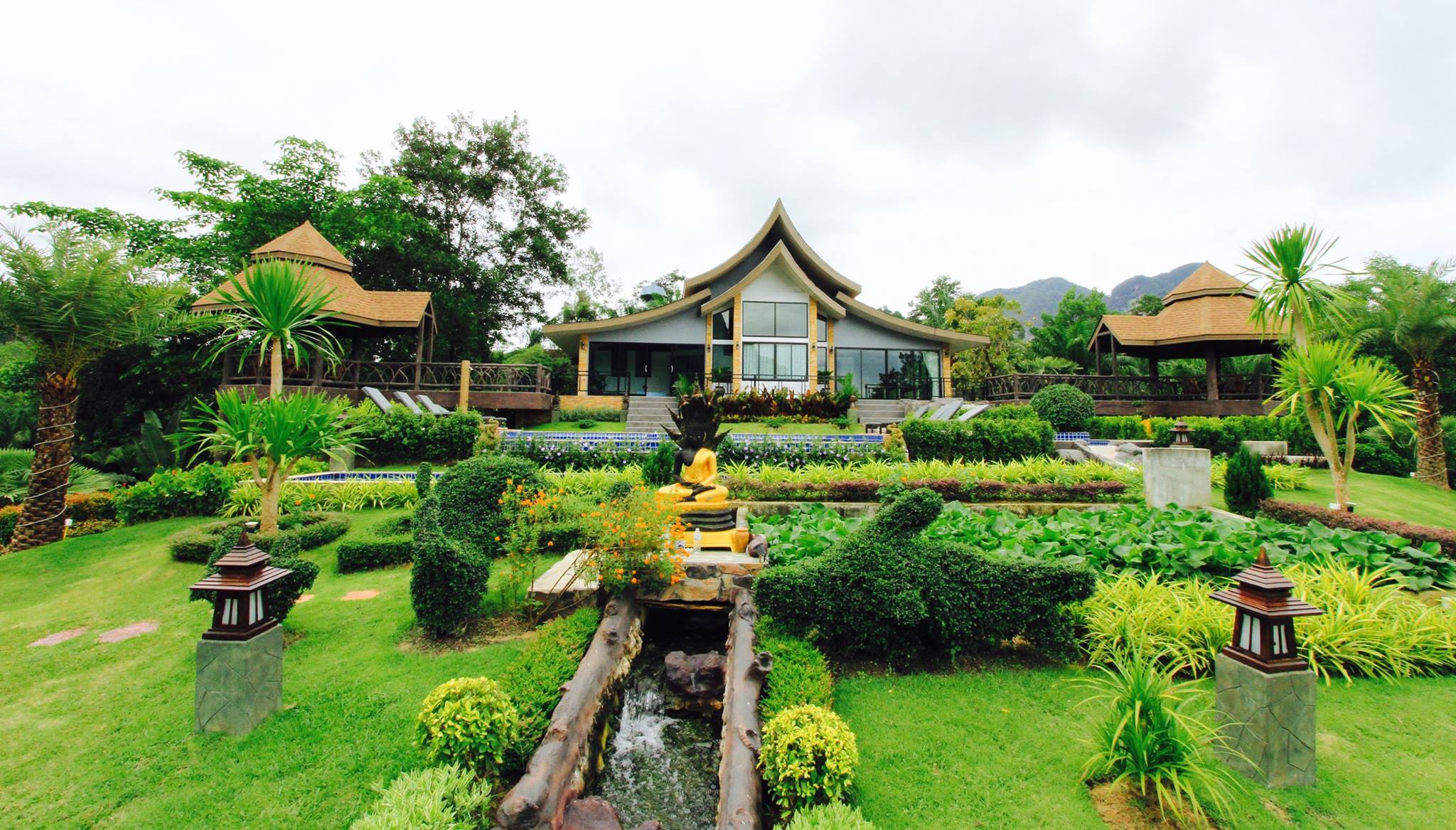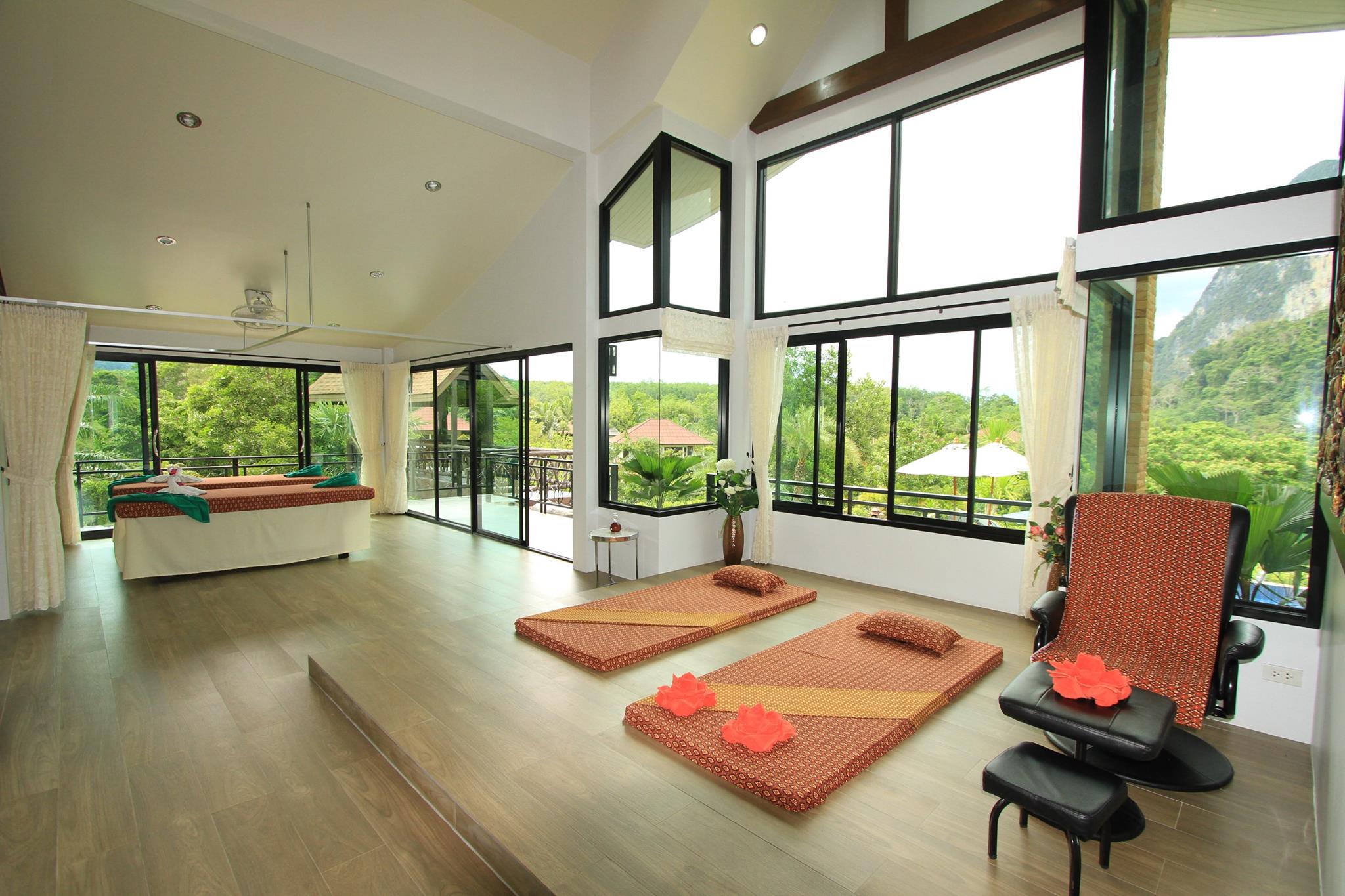 So that's enough of all the nonsense… let's get down to business and find out what's been caught and which species have been landed. The following catch report covers the past three months January through March 2019,
the anglers who visited us had some great fish over the past few months with a total of 1,906 fish caught of 26 species, made up as follows: 92 arapaima to over 400lb, 17 arawana to 12lb, 19 alligator gar to 65lb, 425 Amazon redtail catfish to 80lb, six Amazon stingray of 60lb, seven Asian stingray to 150lb, 174 Asian redtail catfish to 60lb, nine bighead carp to 58lb, five barramundi to 8lb, three black shark carp to 22lb, 71 black pacu to 45lb, seven Chao Phraya catfish of 155lb, two giant featherback of 11lb, three giant gourami of 6lb, 43 Julian's golden carp to 57lb, 1 Indian mahseer of 20lb, 57 Mekong catfish to 280lb, two Nile perch to 5lb, 42 red bellied pacu to 20lb, eight ripsaw catfish to 38lb, six rohu to 24lb, two striped catfish to 35lb, three spotted sorubim to 34lb, 891 Siamese carp to 165lb, three tambaqui to 55lb, eight tilapia to 4lb.
Unfortunately that's all we've got time for. We'll see you again next month with more captures and stories of what's going on over here in paradise. As always, we would like to apologies to anybody who we missed out of the newsletter, as we can only write about so many. For those of you planning a return or first trip, please send us your enquiry via our enquiries page or email us at gillhamsfishingresorts@gmail.com
Tight lines from all of us at Gillhams Fishing Resorts. We hope your next fish is the one of your dreams, which it probably will be if you come to Gillhams!