Welcome to another month of captures here in paradise at Gillhams Fishing Resorts. We would like to thank all our readers and everybody that follows us on social media – thank you for all your support.
We would like to apologies for the lack of social media posts and the late March newsletter, we've been extremely busy and down on staff since we returned home from the 2018 fishing shows and of course or annual fishing trip to South America. We've put the March and April newsletter together so that we could get other things finished and of course show new staff members the ropes.
March & April have been full of mixed emotions; our dear friend Len Gurd lost his battle with cancer, Len was a long time family friend who will be sorely missed. Len made the very 1st promotional film here; Gillhams Monsters starring Lee Jackson and Dave Woods, we spent many good times here with Len and his good wife Fran. Len also produced the best selling carp videos of their day; Harefield Hauling starring Rob Maylin and Stuart, Lens original Video company produced some of the best fishing films ever made. Len also owned one of the best fishing complexes Linear Fisheries in Oxford, many years ago Stuart ran the famous Elstow carp syndicate for Len. We would like to offer our sincere condolences to Fran and all of Lens family.
We lost another dear and loyal friend this month, our dear old dog Helmet finally had to be put too sleep. The vet came to our house and euthanized him while he rested in our arms. The poor old boy had lost the use of his back legs, he had gone deaf and had the dog world equivalent Alzheimer's. It is always tough when you have to make these decisions, but rather than letting your best mate suffer it is fairer to end their suffering. What a shame us humans can't make the same decision, I for one would sign up for an end without a degrading and painful decline! Helmet was nearly 15 and had made the move from the UK to Thailand with us in 2005, the old boy had seen and followed through the creation of Gillhams, he had seen the arrivals of Jack, Tyler and Riley. He shared the highs and lows with us, he was always there to listen to our problems. Helmet was laid to rest in the gardens overlooking the lake, alongside our other dog, poor little Russell who's life was cut short when he was run over a few years ago. Stuart has already claimed his plot with Helmet!! So long our old buddy Helmet, your human family will always miss and remember you.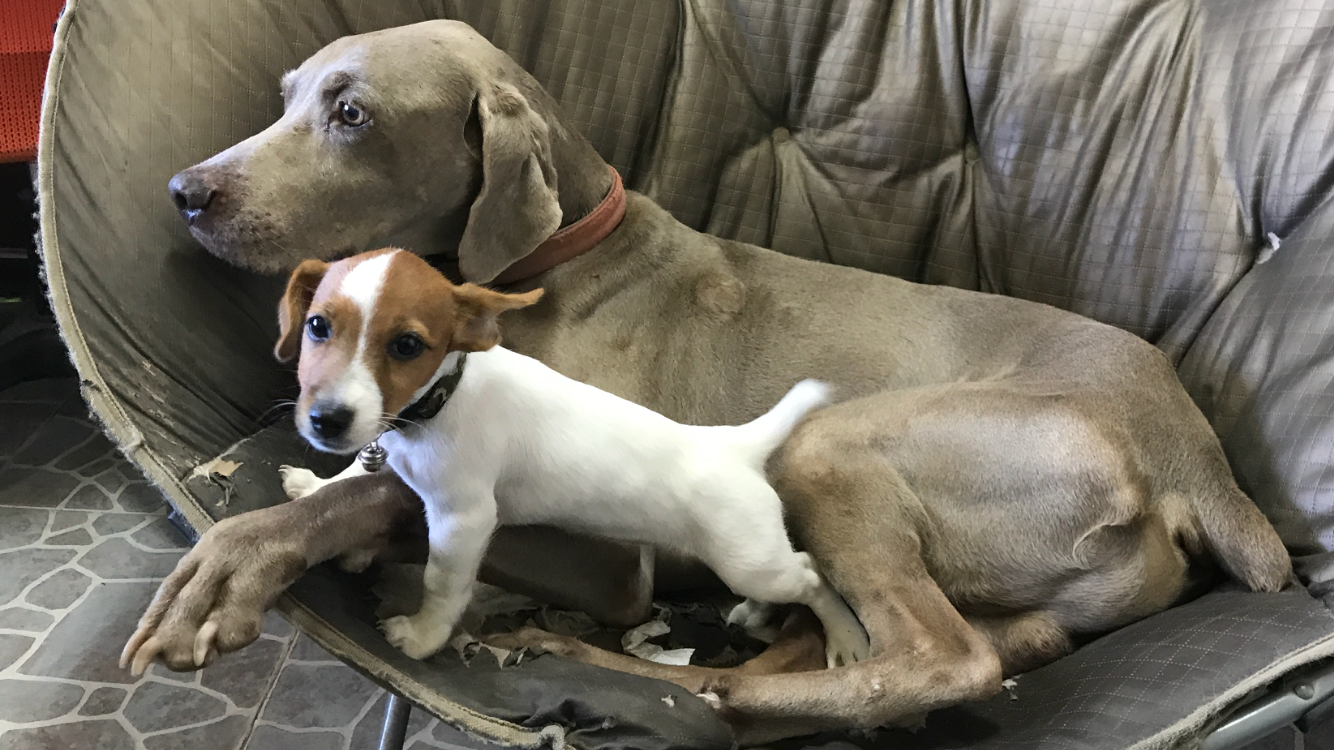 Becky also left us this month along with Dale and young Riley, they decided their lives belong back in England. As everyone who has visited Gillhams knows Becky is my sister, she worked here answering emails and dealing with guest's requests. Dale her partner worked here as a fishing guide. One year old Riley is Becky and Dales son we are all going to miss his cheeky smile and seeing him grow up. God knows why they would want to leave paradise to return to broken Britain, but we wish them well in this new chapter of their lives.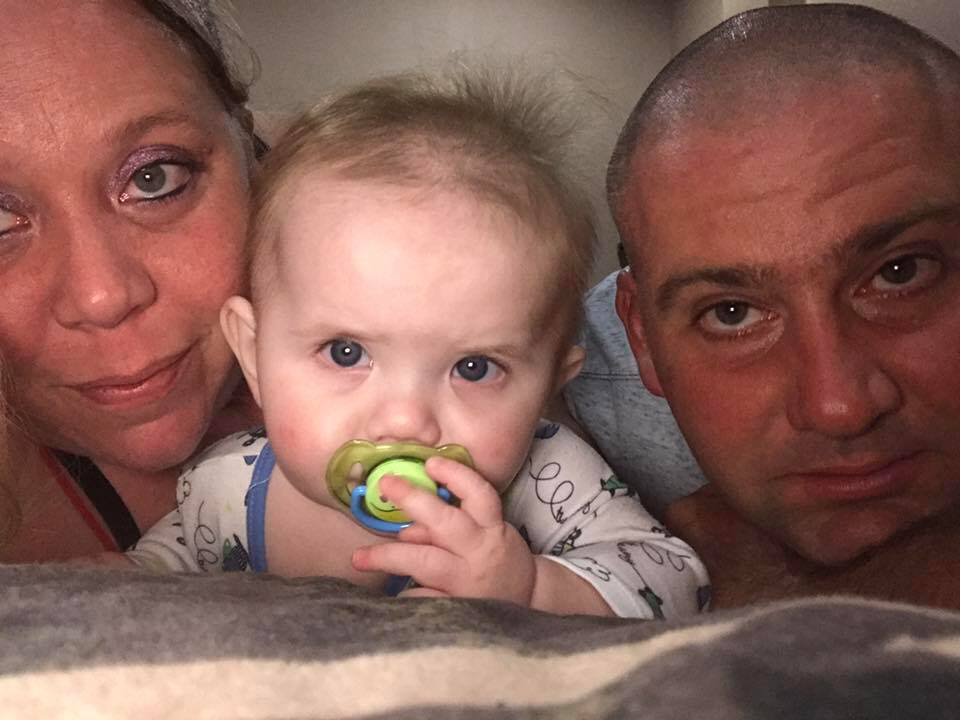 Lastly our friendly front of house girl Wun left for a new life in France, we wish her all the very best and hope she is happy in her new life.
It is with regret that we have decided to part company with Pallatrax, nothing personal its just they are a small company and struggle to keep up with the amount of tackle we require. We still believe the Stonze are a great idea and certainly a massive protection to the environment, as are all their products they are designed to improve your fishing and protect the environment. We do believe that most of the Pallatrax products will give the angler using them an edge, especially if you are fishing pressured waters. Unfortunately we will be going back to using lead, but will only be using leads with a double protective coating.
So that's enough of all the nonsense. Let's get down to business and find out what's been caught and which species have been landed. The anglers who visited us for the exotic fishing Thailand has to offer had some good fishing in Krabi during March with a total of 638 fish caught of 21 species, made up as follows: 29 arapaima to over 400lb, three arawana to 14lb, four alligator gar to 70lb, 155 Amazon redtail catfish to 80lb, two Amazon stingray to 20lb, two Asian stingray to 150lb, 48 Asian redtail catfish to 40lb, one black shark caro of 20lb, three bighead carp to 30lb, two barramundi to 6lb, 32 black pacu to 40lb, one Chao Phraya catfish of 90lb, 14 Julian's golden carp to 43lb, 32 Mekong catfish to 250lb, 26 red bellied pacu to 25lb, one ripsaw catfish of 30lb, three spotted featherbacks to 14lb, 274 Siamese carp to 170lb, one tambaqui of 64lb, two tilapia to 5lb, three tiger shovel nose catfish to 22lb.
Due to me not being here I've just added the pictures below for March, below March's pictures I have done April's catch report including several write ups on customers that fished here through April. Like always I apologies to anybody missed out in the newsletter, its never personal I just don't have time to write about everybody that came plus the newsletters would be to long.
The anglers who visited us during April landed a total of 666 fish caught of 24 species, made up as follows: 24 arapaima to over 400lb, eleven arawana to 12lb, six alligator gar to 60lb, 132 Amazon redtail catfish to 85lb, one Amazon stingray of 15lb, two Asian stingray to 150lb, 79 Asian redtail catfish to 50lb, seven bighead carp to 54lb, one barramundi of 5lb, 1 black shark carp of 20lb, 30 black pacu to 45lb, five Chao Phraya catfish to 100lb, two giant gourami to 8lb, 21 Julian's golden carp to 50lb, 38 Mekong catfish to 250lb, two Nile perch to 8lb, one rohu of 16lb, 13 red bellied pacu to 25lb, two ripsaw catfish to 44lb, 289 Siamese carp to 170lb, one sorubim catfish of 35lb, two striped catfish to 40lb, one tambaqui of 50lb, one wallago leeri of 35lb.
UK anglers Nick Broomhead and better half Amy Mitchell made a return trip during April for two weeks fishing. Nick and Amy both crazy on fishing and even though they go on holidays together the lake is their battle ground and unfortunately for Nick he's normally left behind with Amy landing the bigger fish. During the re stay Nick and Amy landed 27 fish of six species which included pacu to 25lb, Julian golden carp to 35lb,Asian redtail catfish to 50lb, Amazon redtail cats to 70lb, Mekong catfish to 180lb and Siamese carp with two over a ton both landed by, you guessed it Amy Mitchell at 130lb and 140lb once again showing that the girls can haul just as good if not better than the fellas.
UK angler Jon Miller joined us for another return trip while in Thailand with his wife Nicky and son Ryan for the last leg of their stay. While Nicky and Ryan spent some family time around the pool Jon was glued to his rods and only left the lake when he got kicked off each evening once fishing finished. Jon's hard work paid off by landing some great fish of several species with his prize catch being a new personal best Siamese carp of 170lb. Before leaving Jon not only confirmed his return trip with mates in October but also booked Christmas for him, Nicky and Ryan so he can fish in paradise over the Christmas family holiday.
Phil and Marie Connolly from UK knew just how to spend their honeymoon, here at Gillhams Fishing Resorts. Phil caught some cracking fish which included seven black pacu to 30lb, Amazon redtail catfish, seven Siamese carp to 105lb, Chao Phraya catfish to 140lb and Mekong catfish to 240lb. Marie even joined him in the water for a couple of special honeymoon holiday shots. Congratulations to you both, we wish you all the best with many happy years together. Look forward to seeing you both for your anniversary, all the best.
Malcolm Daffron from New Zealand come to Gillhams Fishing Resorts with his wife for a weeks stay before heading off to one of the near by hotels for a second week. Malcolm and his wife both really enjoyed there time here and Malcolm is currently looking into booking up three weeks this coming July/August. Malcolm caught some great fish during his stay here including Amazon and Asian redtail catfish to 50lb, Siamese carp to 115lb, Mekong catfish to 150lb but his top catch of this trip was when he landed a huge arapaima estimated at 360lb.
Steve James made his annual Songkran trip here at Gillhams and came equipped with two high powered handheld water cannons for the big water fight Thailand holds each year celebrating the new year and of course the start of the rain season. The last couple trips Steve's made here he's started to actually fish more rather than hit the town every night. His catches over the last couple visits just go to prove if you get up before 1pm and fish past 5pm surprisingly you catch more fish hahaha. This trip was no different and Steve had some great catches which include black pacu, Julian golden carp, Amazon and Asian redtail catfish, a beautiful ripsaw catch of 44lb, four Siamese carp over a ton and the dreaded Mekong catfish of 120lb & 175lb.
Our very good friends Dean & Jenni Handley once again joined us for another trip over in April and after Dean joined us last year for the water calibrations in Ao-Nang he couldn't wait to get amongst the action again and take part in the worlds biggest water fight. Jenni was also joining in the fun this time after staying back at the resort last year and missing all the fun, Dean had also purchased some powerful water canons like Steve James so we was ready. The Suzuki truck was loaded up with two 600 liters water butts and then we bought 15 sacks of ice to put in the water adding to the shock factor for all the poor souls that crossed our paths.
Dean and Jenni both had an amazing time around the lake catching some cracking fish, in total they caught 47 fish of seven species including four Siamese carp over a ton with Jenni landing three of them to 135lb. Other fish included redtails to 60lb, bighead carp, Julian carp, rohu and a new personal best alligator gar of 60lb to Jenni. Dean and Jenni also had some great news while her that there son and daughter in law had just welcomed to the world there second child called cooper, making the trip back home easier as they were looking forward to meeting the new edition to the family.
Unfortunately that's all we've got time for this month. We'll see you again next month with more captures and stories of what's going on over here in paradise. As always, we would like to apologize to anybody who we missed out of the newsletter, as we can only write about so many. For those of you planning a return or first trip, please send us your enquiry via our enquiries page or email us at Gillhamsfishingresorts@gmail.com
Tight lines from all of us at Gillhams Fishing Resorts. We hope your next fish is the one of your dreams, which it probably will be if you come to Gillhams!