Welcome to another month of captures here in paradise at Gillhams Fishing Resorts. We would like to thank all our readers and everybody that follows us on social media for all your support. Once again we would like to thank everybody who's made the long journey out to us here in paradise. We've had some amazing people here, dreams have come true, personal bests smashed and normal fishing back in people's home countries well and truly ruined due to visiting Gillhams Fishing Resorts, but more importantly some amazing memories have been made.
Gillhams Fishing Resorts attended the Carp Society Winter Show at Sandown during November. This was the first time we attended this show and although a very small show it seemed very promising with many people coming to see us and book their next big fishing trip here in paradise. We would like to thank everybody who came in to see us and have a chat and of course a huge thank you to everybody who helped us at the show.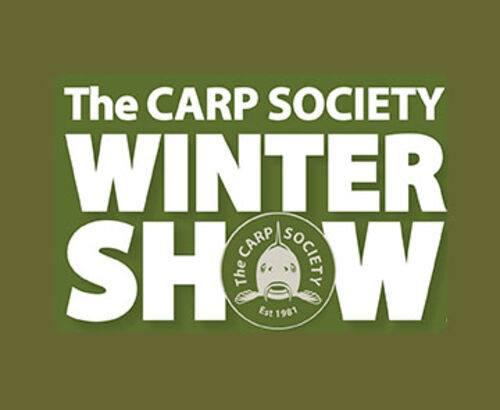 Our next show will be in the New Year, which will start off with The Brentwood Carp Show in Essex on 25th & 26th of January 2020.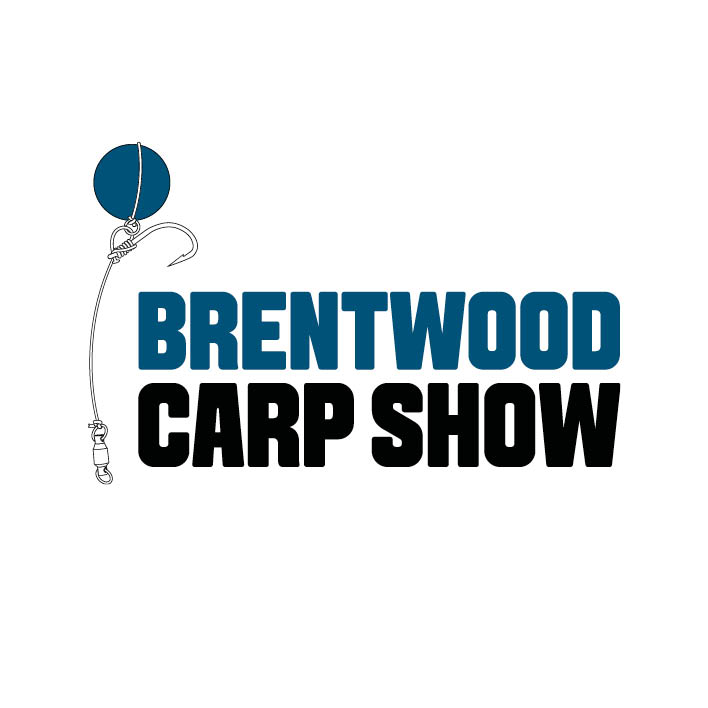 The following show will be in Holland at the Zwolle Carp Show on 31st, 1st & 2nd February 2020.

Then we'll finish at The Northern Show at Event City Manchester on 22nd & 23rd February 2020.
Gillhams Fishing Resorts private three bedroom pool villa has now been completed and ready for your next dream holiday here in the land of giants, the three-bedroom private pool villa is the perfect place to stay on your next fishing vacation. Whether it's just you & your partner, families or on holiday with friends this private pool villa is the perfect retreat. The villa is located just a few meters away from the lake over looking the stunning national park & set amongst stunning landscaped gardens. The villa is only a short walk from Benz Spa & Cooking School where you can relax while being pampered by our fully trained professional spa team or learn to cook your favorite Thai dishes, if your slightly more energetic we also have an onsite gym located next to the Spa.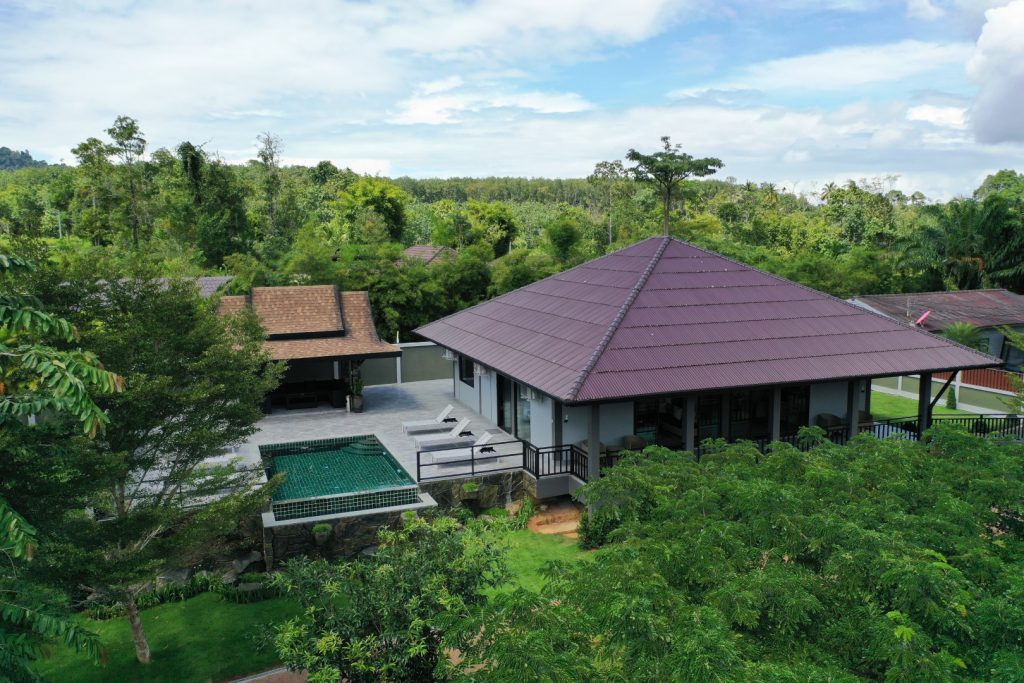 The Pool Villa boasts three beautiful bedrooms all with en suite bathrooms, air con, sealing fans and 42inch TV with full channel playlists. Our two master bedrooms are both equipped with double beds while our third bedroom has two single beds.
The villa also has a living room fully equipped with a large L shaped sofa, 62inch flat screen TV with full satellite channels, and a dining area with table big enough for six people over looking the lake including a fully equipped kitchen.
The villa has beautiful landscaped gardens and a stunning sun deck area with infinity swimming pool, sun beds and a stunning sala with a large sofa area. Our sun deck also offers a BBQ area where you can chill out in the evening in the comfort of your very own private pool villa, grill a few steaks and enjoy an ice cold beer, glass of wine or what ever takes your fancy while talking fishing tales and making plans for the following day in paradise.
Here at the resort we've had to stop using the Shimano X-TA long cast bait runner reels due to years of ongoing problems getting hold of spare parts and being pushed around from department to department hearing the same old crap and getting nowhere. After several years we finally managed to get hold of just enough parts to service our reels ready for selling as we move forward with Daiwa. Were currently selling off all our reconditioned Shimano XT-A reels for 2,200 baht, all these reels have been fully serviced with new components and all in very good working order.
All our customers will now be using Daiwa Infinity 5500 bait runners when fishing, these are great reels and with Weston Developments making us larger deeper spools they'll be perfect for fighting monsters who regularly try to run from one end of the lake to the other while punishing their captors.
Yet another new addition to the resort is underway with the new onsite gym which will be located on the hill over looking the lake behind the spa. This will be free to use for all our customers who either aren't fishing or those anglers prepping to do battle with the monsters that swim within.
That's enough of all the nonsense… Let's get down to business and find out what's been caught and which species have been landed during October. The anglers who visited us had some great fish over the past month with a total of 558 fish caught of 17 species, made up as follows: 24 arapaima to 300lb, six arowana to 13lb, nine alligator gar to 55lb, 96 Amazon redtail catfish to 85lb, 74 Asian redtail catfish to 50lb, four bighead carp to 30lb, 27 black pacu to 42lb, seven Chao Phraya catfish to 130lb, four giant stingray to 130lb, two gourami to 8lb, 21 Julian's golden carp to 50lb, 20 Mekong catfish to 250lb, 22 red bellied pacu to 20lb, three ripsaw catfish to 45lb, 232 Siamese carp to 160lb, one tambaqui of 35lb, six tilapia to 5lb.
The anglers who visited during November also had some great fish with a total of 650 fish caught of 22 species, made up as follows: 21 arapaima to 340lb, five arowana to 10lb, six alligator gar to 50lb, 102 Amazon redtail catfish to 85lb, 81 Asian redtail catfish to 55lb, seven bighead carp to 59lb, 23 black pacu to 40lb, six Chao Phraya catfish to 150lb, two giant stingray to 150lb, four hoven's carp to 22lb, 26 Julian's golden carp to 50lb, 36 Mekong catfish to 260lb, seven Nile perch 15lb, five peacock-eye stingray of 45lb, 28 red bellied pacu to 20lb, six ripsaw catfish to 50lb, two sorubim catfish to 25lb, 267 Siamese carp to 170lb, eight tilapia to 7lb, three tambaqui to 45lb, five wallago leeri to 30lb.
Shaun Kemp and Paddy Freeman From the UK came back over to us this month for a return trip. This time they brought some friends for their first trip, brothers Simon and Matthew Skelton, Peter Taylor and the younger of the group Dillon Hopewell and Scott Unwin. The Nottinghamshire based group had five days fishing each and were all spread out over the lake with different targets in mind. They had some great results despite challenging fishing and all managed to walk away with great individual catches. Some of the highlights being a ripsaw catfish for Dillon, 54lb pb Julian's carp for Shaun, 300lb Arapaima for paddy, Mekong catfish for Peter and Simon, 130lb Siamese carp for Matt and 180lb Siamese carp for Scott.
Rob Jennings also made a return trip during November with partner Mariella and daughter Luciana. The Birmingham based family returned after a couple of years break and settled in again straight away like they had never left. Rob planned his trip with his family in mind and fished a couple of days on and a couple days off for the duration of his stay, using the days off to visit the local islands on a private long tail boats, days out to Ao Nang beach and a few nights on the town.
Rob caught some good fish during his stay and the family had a brilliant time with us, especially as there were other family's here who they had met on previous trips. Robs daughter Luciana and Jack played together as much as they could after Jack returned from school and even joined them on some trips over the weekends. Rob caught some cracking fish and even caught some new species as he was targeting small species using many different methods.
Luke Coghlan from Bristol in the UK joined us recently with his young family for their first experience of Gillhams Fishing Resorts. Luke had booked three days fishing for himself and son Sonny, while his partner Kayleigh and their daughter Cecile shared their time between the boys fishing and relaxing around the resort and playing in the pool.
It was a great experience had by all of them, so much so they even managed to come back for some extra fishing when they checked out to go to Ao Nang for the beach part of their holiday. The boys had some great captures on the main lake as well as both kids getting in to the action on the top lake.
Another family this month was the Harle family from Surrey UK, the anglers of the family were 17 year old Louis and his brother Samuel 13 years old who was assisted by dad Richard on the main lake. Mum Kimberley was constantly on the move all day between the boys who were fishing either side of the lake.
Once the boys arrived they were eager to get fishing on the top lake and had a bucket load of captures, before setting in to their swims on the main lake for the evening.
They had two main targets from the main lake, Siamese carp for both boys and Amazon redtail catfish and we're pleased that Samuel caught his carp which made his trip and Louis managed to get a large Siamese carp of 145lb which he fought brilliantly, as well as landing both species of redtail catfish to top off their family holiday to Thailand.
Angling brothers Mario and Michael Winter from Germany both had a great trip with good results here at Gillhams Fishing Resorts. The brothers are very good anglers and travel the globe fishing for freshwater and salt water species. This was Michael's first trip to us, with Mario visiting us a few times in the past. They fished separate swims next to each other with three rods each and shared bite for bite to maximize their chances and they had some great results in doing so, both Mario & Michael both enjoyed spending time on the small lake as well.
Andrew and Samantha Hubbard from Farnham UK booked up for their first experience of Gillhams Fishing resorts, like many before them both fell in love with our piece of paradise, so much so that they are planning their return back next year.
Andrew loved the fishing and caught some great fish. Sam spent most her time alongside Andrew and was just as excited and he was when catching fish. They both enjoyed trips to the small lake and managed to bump their species count up with some nice captures from the top lake. They both really enjoyed their experience and enjoyed taking daily lunch breaks together on our outside seating area next to the restaurant over looking the lake, before heading back to the swim for the afternoon session.
We had our good friends from Holland over to visit, Ronald Van Der Toorn Vrijthoff, wife Bianca and daughter Georgina, alongside friends Mike Mchugh and Huub & Lia Noordermeer.
Ronald and Bianca own a successful tackle shop in Holland – RTV Hengelsport and have been are Dutch booking agents for many years now, as well as being alongside us for the Carp Zwolle show each and every year in Holland.
From the minute they arrive it was like welcoming family back to the resort, Ronald is a seriously funny guy and it is a laugh a minute when he is around.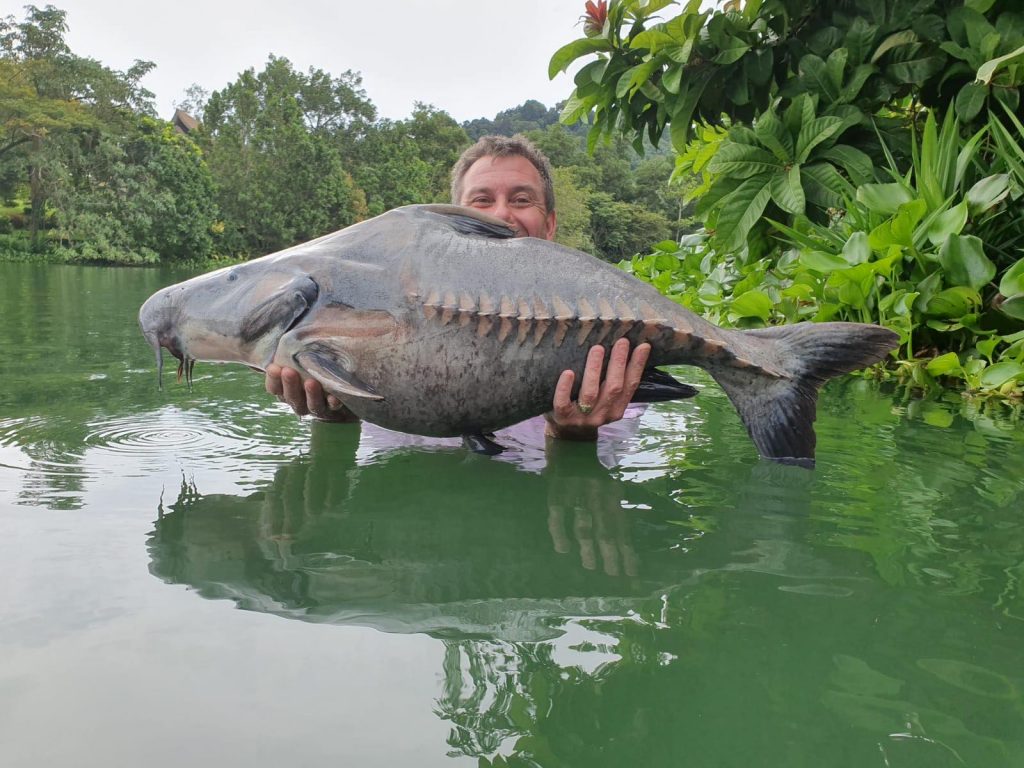 The whole group had a great time and for once Ronald lost his title as Ronnie the redtail, as on previous trips it seemed as if the only species he could catch were Amazon redtail catfish. They mixed their stay as always between visiting Ao Nang Beach, a full day boat trip to the Islands, an afternoon visiting the elephants, as well as the fishing of course.
We're looking forward to them hopefully returning next year if they can arrange it, if not we will see them for the three days at Carp Zwolle fishing show Holland in February for the laughs to continue.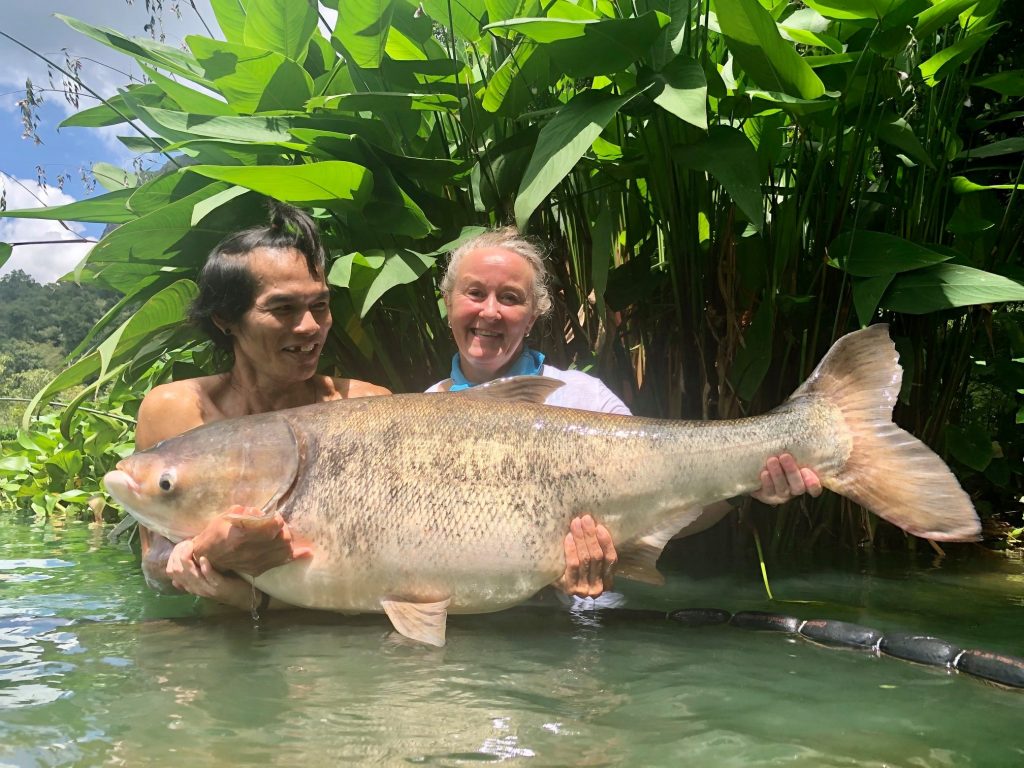 UK angler Becky Glew from Birmingham returned for her second visit and managed to once again fish hard and catch some great fish. Becky caught herself another new species with one of her most wanted targets an arapaima falling for her early morning margin trap. This catch was even more sweet for her, as she came so close on her last trip, but never managed to get the fish that she hooked in to the cage. Becky is a great person to have around and has a great outlook on life – treat every day as your last and do what you love and she certainly lives by those words.
Becky went on to landing some great fish including Siamese carp, arapaima, Amazon redtail, alligator gar and an absolute cracking bighead carp that was weighed at 59lb.
Russian angler Anton Erohin and his wife Dasha have had a good trip on what was another return visit for them, as the couple has been travelling over to us for the last five years. Anton is a very keen carp angler and tackle shop owner back home and always comes set up with targets and game plans. He really does do his homework before his trips. After 5 years of trying he finally caught one of his target species with a beautiful alligator gar which for him made his trip. He and Dasha added to this fish, Siamese carp to 140lb, Arapaima and pacu amongst others to complete yet another good visit.
UK angler and long time visitor to Gillhams Fishing Resorts Steve James has completed another good trip. Steve visits us twice a year religiously and loves his time here, with laughs and pranks from the start, it's not all about the fishing for him.
When he does get in to the swing of his angling, he catches some great fish and this trip was no different, with plenty of fish landed – including Siamese carp to 155lb, arapaima, Amazon and Asian red tail catfish banked. We look forward to seeing him back for Songkran next year when the carnage continues with whats become the worlds biggest water fight.
Ian Stooke and his other half Dawn Allen from Wales left us after their trip here to Gillhams Fishing Resorts, this was their first visit and already cant wait to return. Ian talked about coming over to fish here for years, but he never got around to making the booking. It took his better half Dawn to take control, after constantly hearing him going on about his dream trip, she took it upon herself to make the booking for the pair of them. We are really pleased to say that they loved their stay, with Ian catching some great fish, including a first day arapaima and catching a 100lb+ Siamese carp to add to his other captures. Dawn herself enjoyed it just as much as Ian, so much so the couple have already planned their return for 2021, but this time they will be both fishing.
Thanks for joining us, but unfortunately that's all we've got time for. We'll see you again next month with more captures and stories of what's going on over here in paradise. As always, we would like to apologise to anybody who we missed out of the newsletter, as we can only write about so many. For those of you planning a return or first trip, please send us your enquiry via our enquiries page or email us at gillhamsfishingresorts@gmail.com
Tight lines from all of us at Gillhams Fishing Resorts, we hope your next fish is the one of your dreams, which it probably will be if you come to Gillhams!