Welcome to another month of captures here in paradise at Gillhams Fishing Resorts. We would like to thank all our readers and everybody that follows us on social media for all your support. Once again we would like to thank everybody who's made the long journey out to us here in paradise. We've had some amazing people here, dreams have come true, personal bests smashed and normal fishing back in people's home countries well and truly ruined due to visiting Gillhams Fishing Resorts, but more importantly some amazing memories have been made.
Gillhams Fishing Resorts' private three-bedroom pool villa is near completion and will be the perfect place for groups or families that would like some privacy to lounge around in their own infinity pool overlooking the lake. The work started at the beginning of June and will be completed mid to late October. Look out for updates throughout the next few weeks in our newsletter and social media pages. We're already taking bookings for the villa from November 2019 onwards with the villa already getting very popular. If you would like any information or prices for the new villa please email us, and we'll be more than happy to answer any questions or quote for your holiday.
Gillhams Fishing Resorts will be attending the 2019 Carp Society Winter Show, November 23rd & 24th at Sandown Park Racecourse, Esher Surrey.
Gillhams Fishing Resorts will be offering special show prices, so come by the stand and have a chat with the Gillhams team and get that fishing trip of a lifetime booked or give a loved one a Christmas present they'll never forget.
Please remember that non-fishing partners stay for no extra charge, including breakfast when accompanying their fishing partners. We hope to see many of our regulars and of course meet many new anglers in search of the ultimate fishing holiday venue.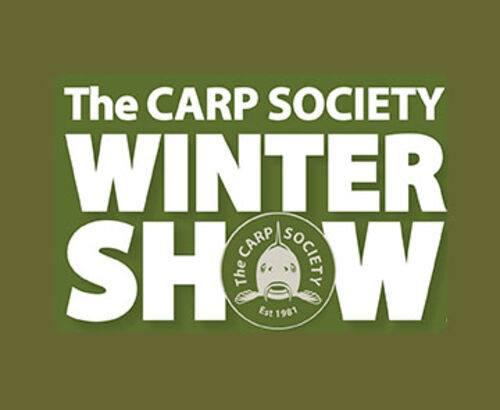 We've been getting a few complaints this month from some of our customers who have been going to the pool only to find all the sun loungers have been reserved with towels on them and nobody around. We would like to ask our customers to be considerate to others, please don't get up early in the morning to reserve sun loungers then go back to bed or out on day trips. We don't have nor do we need enough sun loungers for every staying customer, please only use sun loungers when you're at the pool. If any customer goes to the pool and finds all sun loungers are occupied by people please let us know so we can bring extra beds down from our second onsite pool.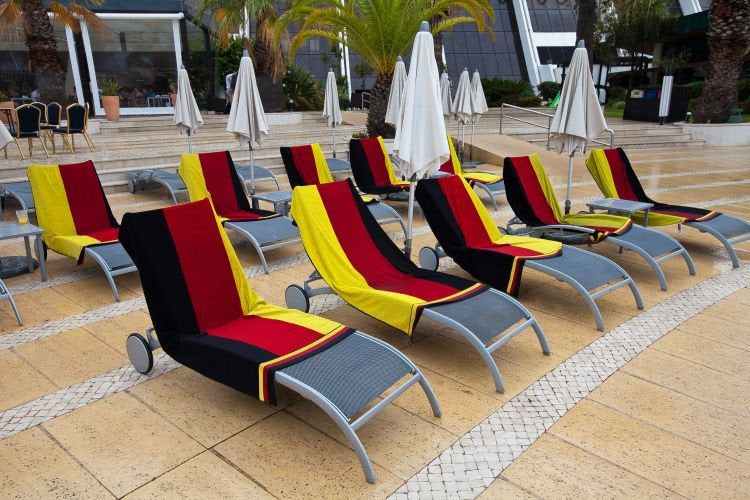 So that's enough of all the nonsense… Let's get down to business and find out what's been caught and which species have been landed. The anglers who visited us had some great fish over the past month with a total of 573 fish caught of 19 species, made up as follows: 19 arapaima to 350lb, three arowana to 10lb, seven alligator gar to 45lb, 89 Amazon redtail catfish to 85lb, 68 Asian redtail catfish to 45lb, two bighead carp to 45lb, 21 black pacu to 45lb, eight Chao Phraya catfish to 160lb, two giant stingray to 150lb, two hoven's carp to 18lb, 25 Julian's golden carp to 56lb, 26 Mekong catfish to 260lb, six Nile perch 18lb, three peacock-eye stingray of 40lb, 15 red bellied pacu to 18lb, three ripsaw catfish to 40lb, 258 Siamese carp to 165lb, eight tilapia to 6lb, two tambaqui to 50lb.
Rick Merritt is an angler who has travelled over to Gillhams Fishing Resorts for many years now. The construction worker from Woking, Surrey normally travels over with his partner, but this year it was a spare of the moment solo trip.
Rick generally fishes for wels catfish and pike, but due to other commitments his angling has taken a backseat the past 12 months.
So with fishing on his mind, a quick call for availability, luck was on his side and we could accommodate him and within a couple of weeks he was on his way over.
Rick loves to target Siamese carp, but he is also a species angler, a couple of trips back he finally got his wish of landing a 105lb Siamese carp after coming close on so many occasions before. This trip he hoped to improve on that, as well as trying to increase his species count from the lake. Rick finally caught a much sort after Ripsaw catfish that he had hoped to catch for many trips, he added to that a beautiful arapaima estimated at 300lb. Rick then started to focus on the Siamese carp, with a swim change and a extra sack of pellet in his armory, he set about his task. He started to get the swim going and after a few fish landed, he beat his PB with a cracking 120lb Siamese carp, but he wasn't finished there….
Hopefully you all would have seen our live stream, as Rick successfully smashed his PB by 60lbs with a weighed carp of 180lbs which we shared for everyone to see, that was actually his 2nd 100lb+ carp of the day. Rick doesn't always catch the numbers of fish, but he has always had that knack of catching quality over quantity.
At the start of September we greeted three anglers, Sam Rogers and Sean Butler from Essex, alongside Kyle Vallance from Brighton in the UK.
The three of them are all living and working in Australia, with Sam and Sean being returning anglers after fishing with us a couple of years back before starting their adventure in Australia. The three guys really enjoyed their stay and made the most of their time, with the boys waking up early every morning, having a session in the onsite gym, then swimming. Once they were fresh and focused for the challenges that the lake had in store for them. They didn't waste a minute of their time on the resort, utilizing both the main lake and the small lake, keeping themselves busy and catching some great fish along the way.
We welcomed this month angler Nick Lambert from Essex, Nick is at the beginning of a new adventure in his life. The plumber and gasfitter came to Gillhams Fishing Resorts at the start of his travelling plans, where he will explore different areas of South East Asia for a few months, before venturing on to New Zealand to begin a working visa.
Nick visited us quiet a few years back and has had a burning desire to return and challenge himself again on the lake. Nick had a steady trip here, with some quiet days in between some great captures. He caught well with some brilliant species to take away with him before his travels, including the arapaima he dearly wanted, he caught that with 15 minutes left on his last day during a heavy, late evening downpour.
Nick left us successfully landing the following species; Siamese carp to 100lb, giant gourami, Julian's prize carp, arapaima and Amazon & Asian redtail catfish. We would like to wish Nick luck on your travels.
Another group in this month from the UK Joseph Southern who organized the trip, accompanying him was his wife Susannah, brother Paul, nephew Jack and friends Steve, Cory and Chloe. The group had a good mix of anglers and abilities, with Joe being the most prominent of them, as he travels far and wide chasing different global species with his preferred method of fly fishing. It was their first taste of what Gillhams Fishing Resorts is about and from their feedback; they all had a great time during their stay with us.
They were here at the start of September when we were in the midst of a tricky fishing period due to the natural bloom of zoo plankton in the main lake. But this didn't dampen their spirits or stop them from all catching fish, with their days spent mixing between both the available lakes, they made sure they were always active and were attempting to catch as many different species as they could.
All the anglers caught well on the top lake and all had captures from the main lake and definitely left us in high spirits and pleased with their experience at Gillhams.
Jo and the rest of his group booked a few day trips through us, some of them even ventured in to local beach town of Ao Nang, they all experienced a great holiday for their first trip to us and we look forward to seeing them all again in the near future.
Tyrone Dungey made the long journey over to us from NSW Australia with his wife and family. The trip to Thailand was booked to celebrate Tyrone's 50th birthday and the celebrations began with their first trip to visit us at Gillhams Fishing Resorts.
Tyrone's wife Louise had organised the trip, with Tyrone being a keen angler and having kept tabs on Gillhams over the years through national geographic and the internet, Louise knew this would be a great starter to the families trip through South East Asia.
While Tyrone fished, Louise and their three daughters Bessie, Annabel and Molly ventured around the local area by taking different trips and excursions so the young girls could get a feel for what Krabi is about. With trips to Railay beach one day, a full day taking a speedboat excursion to Phi Phi Island the next and a half-day visiting the elephants also booked, the family made the most of their time.
Their last day here the whole family joined dad for his 50th birthday and all caught fish on the top lake whilst also sharing the moment for Tyrone's captures from the main lake.
Tyrone caught some nice fish while here which included Julian's prize carp, Chao Phraya catfish and Asian redtail all from the main lake, all the family managed some nice catches with many pacu and Julian's prize carp from the top lake. All in all it was a great trip had by the whole family and Tyrone certainly had a 50th birthday to remember.
Lee Stacey and fiancée Haidee Cable from Hertfordshire in the UK came to celebrate Lee's 30th birthday with us here at the resort, with lee fishing everyday of their stay.
The couple was great fun and enjoyed their well deserved break from their busy family life back home. Lee did well in his fishing and had some good catches, including a few Siamese carp, which were a main target on his wish list.
For lee's 30th birthday, Haidee organised a romantic meal in one of our elevated sala's overlooking the lake, which was a great finish to their stay with us at Gillhams.
With their wedding organised for next year, we hope to be welcoming them back with us in 2021.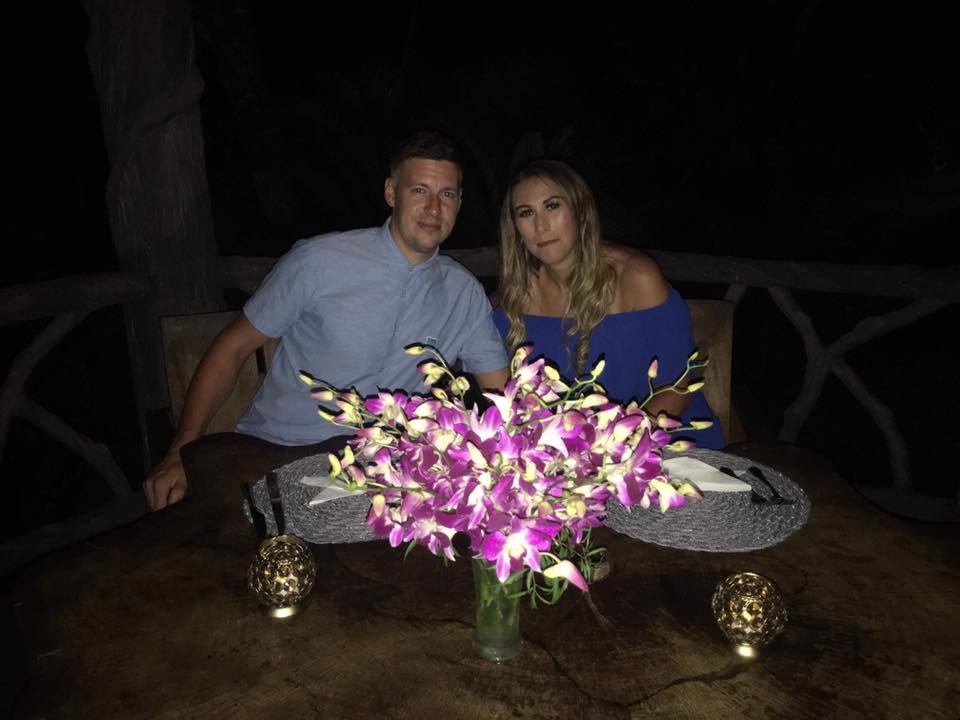 Mick Howard and Sue Graham came back for their annual trip to Gillhams Fishing Resorts, the brother and sister live on either side of the world from each other now, with Mick an expat living in New Zealand and Sue just relocating herself from England to Scotland. Mick and Sue are really competitive and for all the time they are fishing, there is a friendly competition in play, let alone constant jokes and ribbing that comes part and parcel with the pair.
Sue on her last trip here, kept a rod solely out for a chance of catching an arapaima, but it didn't quiet happen for her. This time she had spent 3 days being teased by a few of the fish, which were swimming around in front of where she was fishing, but they were not being tempted no matter what she tried. Finally, her luck changed and she had an awesome result with a 300lb+ arapaima falling to her rods, they managed to get a video of the capture, but not the best of photos.
Between them both they caught arapaima, Siamese carp, Chao Phraya catfish, black pacu, striped catfish, Amazon redtail catfish and Julian's prize carp. Their last couple of days they had a match up on the top lake, Mick won the most fish caught and also largest catch and Sue took most species. As well as the fishing, they took in a trip to Krabi night market and few afternoons in Ao Nang to complete a great catch up for the pair. We look forward to greeting them back again very soon.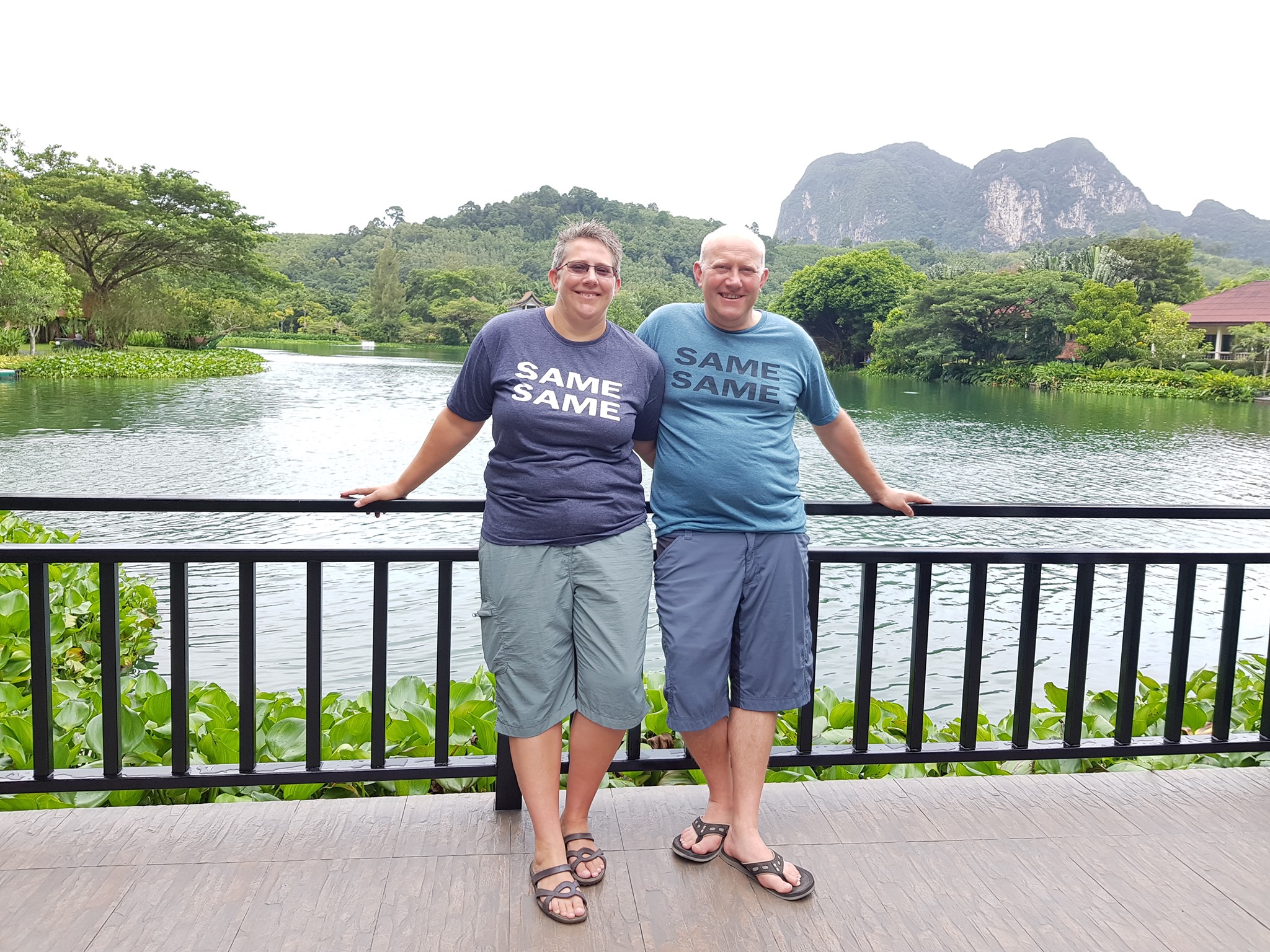 Angling brothers Matt and Chris Baynes meet up for fishing trips a few times a year, be it home or abroad, as they now live in different areas of the UK from each other.
When they've traveled abroad, they normally choose to go big game fishing, as this was something that their grandfather had got them in to from an early age. Gillhams Fishing resorts had been on their radar for a few years now and it was finally time for them to make the journey to visit us in Thailand.
The guys left us with some great catches and between them succeeded with their goal of catching ten different species from the lake before they left. The fish they caught were Siamese, Julian's prize and hovens carp, four different types of catfish with Mekong's, Amazon & Asian redtail and striped catfish, while also landing barramundi, pacu, tilapia and with four minutes left on their last days fishing Chris caught a rare visitor in a hard fighting tambaqui to take them past their target amount.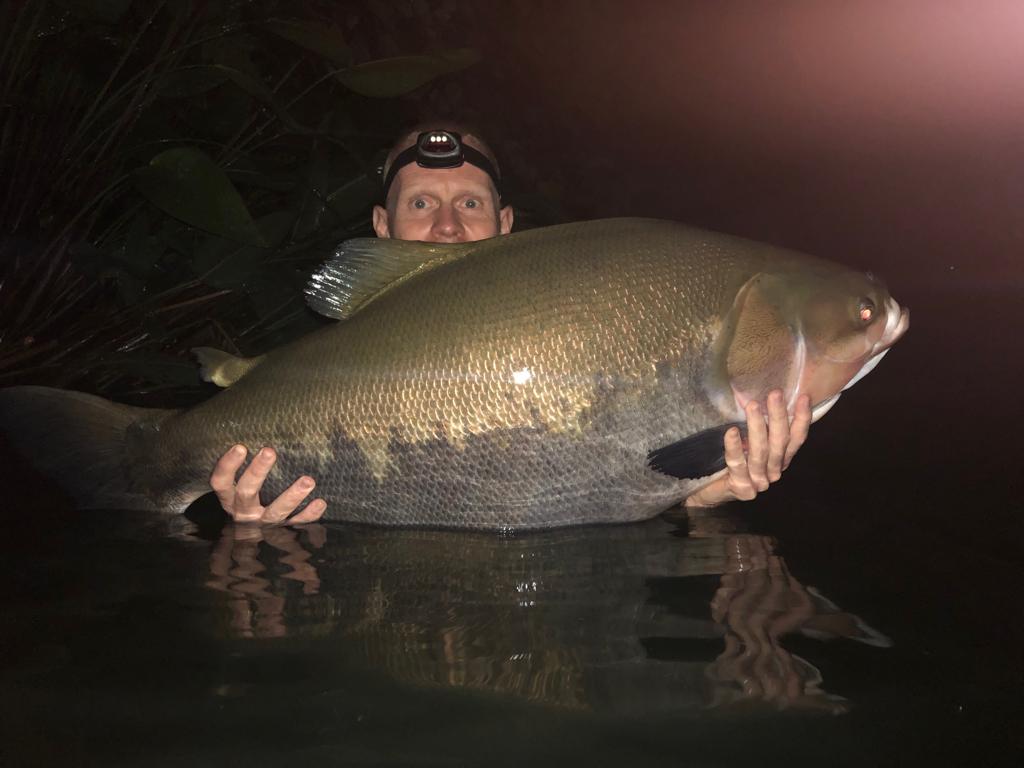 Thanks for joining us, but unfortunately that's all we've got time for. We'll see you again next month with more captures and stories of what's going on over here in paradise. As always, we would like to apologise to anybody who we missed out of the newsletter, as we can only write about so many. For those of you planning a return or first trip, please send us your enquiry via our enquiries page or email us at gillhamsfishingresorts@gmail.com
Tight lines from all of us at Gillhams Fishing Resorts, we hope your next fish is the one of your dreams, which it probably will be if you come to Gillhams!