Hi and welcome to January's 2015 newsletter, our monthly round-up of news, catch reports and anything remotely connected to our little slice of paradise out here in Krabi.
Well we are pleased to say the rain has finally stopped, and it is now starting to get hotter by the day; the new bubblers are working a treat, and the lake is looking beautiful especially as we have dyed it, and it looks almost turquoise blue. We have had some amazing customers this month with a lot of characters, and it's been an absolute pleasure to film them, laugh with them, witness their monster fish and in one case even push them in! The guides have been in fine fettle too: Declan bought some new shorts and gets darker by the day, Alex is growing his hair and looks more like Justin Bieber as every second passes, Gollock has made friends with a tree, Jake bought a proper camera and now takes pictures of worms and flowers, soon to be departing John has turned orange and Chris has even managed to go the month without losing a day off, and even had a day's fishing on the main lake.
Sean has also turned into a camera nerd, and has taken some amazing shots of wildlife, sunsets and a great collection of arapaima pictures. Little Jack has been going to school, messing about in the pool and getting highest scores on some video games, and at one point on a trip to the water park in Phuket managed to reach about 40mph going down a waterslide. Stuart was as busy as ever as he pushes the business forward, although I am sure there was one day when he tried to arrange some pike fishing in England, which I guess we can turn a blind eye to – ha ha! In between work I have been making more silly tongue-in-cheek videos, which can find on spugredferntv on YouTube. We have Gillhams monsters parts 1-4 so far. They are a silly homage to river monsters and a bit politically incorrect in places. Other than that I have been spending as much time as I can with Sally (my inflatable crocodile) in the pool, and finally, Becky has been working hard as usual, although she did manage a week's holiday when her boyfriend came over from England.
The Facebook and YouTube pages grow by the day, and we certainly had some interest in Wayne Shepherd's arapaima video that we made towards the end of the month – at the last count it was over 25,000 views! Please keep an eye on these, as we fully intend to make and post as many pictures and videos as possible.
The Anarchy in Thailand cup was a match on the top lake, and it featured three anglers by the names "Bill-i-am" "No-eye-deer" and "Puff the magic dragon" (or was that "Dongle"?)… colourful names indeed! The hard fought match was to be held over a three-hour period and would be won by whoever caught the most different species of fish, and the winner would receive the spoils of victory, all one baht of it! Puff caught a small tilapia within two seconds of casting out, and Bill wasn't far behind him when five minutes later he also landed one. Fish only counted towards the match if you shouted "ANARCHY!" when you landed one, and after a couple of hours and plenty of shouts, the scene was set for a gripping end, especially when "Puff" and "No-eye-deer" both landed arowanas at the same time.
By this point Bill had a face like a pushed in sock as the pacu had torn him to pieces, but with three species each for our other two slightly crazy piscators it really came down to a "golden fish capture" as time ran out. "No-eye" had victory in his sights though and was employing some unsportsmanlike tactics such as dropping his shorts and mooning across the lake, but at the end of the day when he slipped a pacu in his net, the match was concluded, and he was one baht richer. He was seen mumbling something about honour meaning more than money. If you are sitting there now with raised eyebrows trying to understand that last little story, don't waste too much time working it out; it's Thailand and it's Gillhams fishing resorts, if you put the two together you get bonkers, and I see such things every week!
It's not always crazy on the top lake, and recently we had a lovely family called the Hecketts stay with us for a couple of nights as they were travelling through Thailand on Holiday. Although by their own admission they were not really a fishing family so to speak, they could not resist a little dabble on the top lake, and ended up quite surprising themselves with how much fun they had. We allocated one of our pretty boy band guide Dec to keep an eye on them, and the younger ones, Maisie, Ted and Alfie, all caught fish including eight Julian's carp, a couple of arowanas and an Amazon redtail catfish. However, dad Joe wasn't doing so well, which only led to a bit of mickey taking from Alfie, but in the end, and such is the way here, Joe landed a nice hard fighting Julian's. Everyone was happy, and the next day they continued on their travels.
Help For Heroes
Gillhams Fishing Resorts has donated the complete resort and fishing for 15 nights to Help for Heroes Thailand Monster Fishing Adventure to be held in June 2015.
Fishing is a proven rehabilitation and recovery aid that is an essential part of helping our injured service men and women recover from the stresses that service life can put on them.  This is brought even more apparent with the injuries sustained to our troops from the recent conflicts in Iraq and Afghanistan over the past 15 years.  With this in mind, Captain Chris Oakes with Help the Heroes is bringing 25 Wounded, Injured & Sick (WIS) Military Personnel to Gillhams.
These service personnel have injuries ranging from amputated limbs to brain injuries and have suffered these by protecting your nation.  We, like many of you, just want to do something to help and by way of saying "thank you " for all that they have done and endured for our freedom.
To do this "WE REALLY NEED YOUR HELP & SUPPORT " in raising as much money as possible to make this event a reality.  We realistically need to raise a total of £34,000 to make this event happen so as you can see, we need all the help we can get.
Direct donations can be made to the `Bmycharity` webpage at the following link http://www.bmycharity.com/ThailandMonsterFishingAdventure
To view the fishing location in Thailand where this event will be taking place look at the following `youtube` link promotional video: www.youtube.com/watch?v=ulo1UPmfyB0
Gillhams Fishing Resorts with Help for Heroes and Captain Chris Oakes are asking everyone to dig deep and help this event.
Finally, could I personally ask you all to forward, share, `Twitter` or `Facebook` this email message to all of your friends, family, work colleagues and associates as this will help immensely.
Please do not donate to or contact Gillhams all donations etc to be given via the link http://www.bmycharity.com/ThailandMonsterFishingAdventure
Alternately please contact Chris Oakes.
Thank you all in anticipation of your support and help.
Contact Details: Tel: 01952 673520 | Mob: 07833 387740 | MOD Email: Christopher.oakes221@mod.uk| Civ Email: Chrisoakes1970@yahoo.co.uk
From Stuart Sean and all at Gillhams.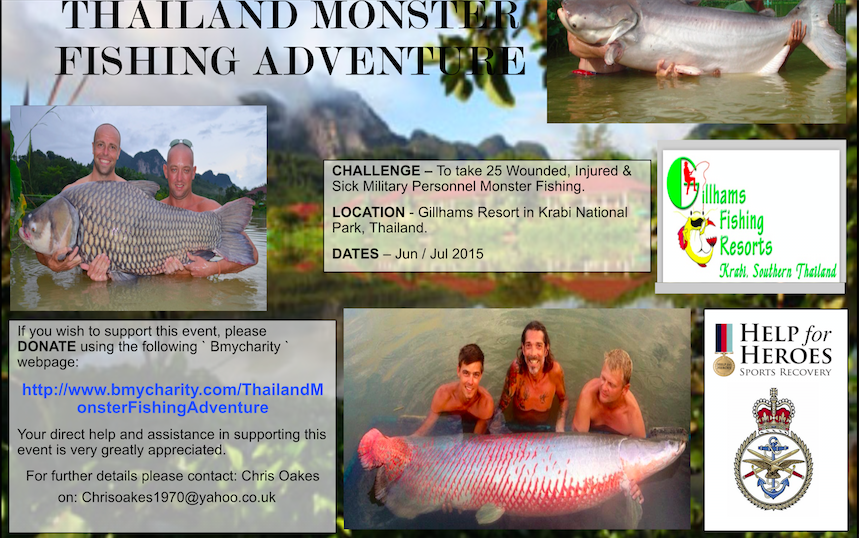 Just before we get to the fishing we want to remind everybody that once again its show time! Gillhams Fishing Resorts are at the following shows;
The Big One, Farnborough Hants 21/22nd March.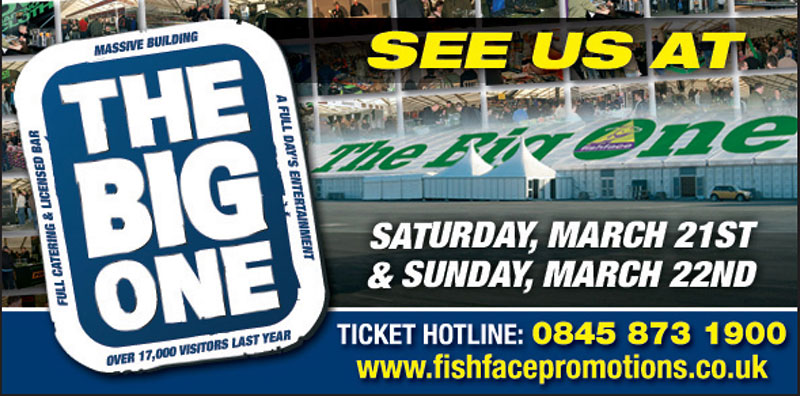 The Northern Show Manchester 28/29 March.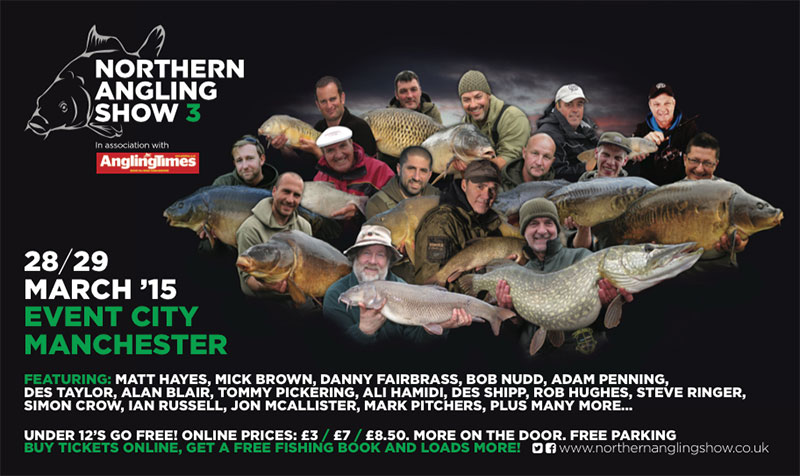 Come and see us to discuss your holiday plans to visit the best fishery on the planet, and as usual we will be offering discounts to anglers booking at the shows. You can also purchase raffle tickets, as every show we draw a winner for a week's holiday at Gillhams. We look forward to meeting you and helping you to plan the ultimate holiday to the ultimate fishing resort.
So, best I get on with the whos the whys and the what-fors for what has been an awesome month's fishing! Here are the catch figures for the anglers who visited us for the exotic fishing Thailand has to offer:
651 fish were caught of 25 species, made up as follows: 45 arapaima to 385lb, seven arawana to 10lb, four alligator gar to 65lb, 183 Amazon redtail catfish to 85lb, two Amazon stingray to 35lb, 88 Asian redtail catfish to 55lb, 16 black pacu to 35lb, three Chao Phraya catfish to 90lb, three giant stingray to 110lb, two giant gourami to 6lb, two giant snakehead to 6lb, six giant featherback to 12lb, one Indian mahseer of 4lb, six Julian's golden carp to 35lb, one mrigal of 7lb, 78 Mekong catfish to 200lb, four Nile perch to 6lb, three rohu to 12lb, one ripsaw catfish of 20lb, 13 red bellied pacu to 18, two spotted sorubim of 20lb, three striped catfish to 3lb, two spotted featherback to 10lb, 193 Siamese carp to 137lb, four tambaqui to 50lb.
Ian "No-eye-deer" Breslin from Bromley in Kent is a bit of a punk rocker. Well, if the truth be known he is the lead singer of a punk band called The Outbursts who incidentally got voted London's best punk band recently. He had been to the fishery before and done very well, and he turned up with a happy go lucky attitude. He said he was going to have a good time, catch fish his way, not put himself under any pressure and just enjoy the whole experience. He quickly settled in and popped out a couple of carp and an Asian red tail catfish, then he slipped away to the local town Ao Nang and got himself all measured up for a suit that he felt would complement his onstage persona as he jumped up and down belting out some noisy tunes!
Upon his return he moved swims and settled in nicely halfway along the bungalow side of the lake then got really stuck into the Siamese carp. Seemingly without too much effort they started rolling into his net, and without any fuss, before we knew where we were, he had landed a load of them to 85lb really quite nonchalantly. An Amazon redtail catfish then joined in the party. However, Ian had become a little preoccupied with the match on the top lake as described above and momentarily took his mind off the main lake as he concentrated his thoughts elsewhere. Of course he then returned victorious and promptly got stuck into a hard-fighting Mekong catfish, which turned out to weigh a jawdropping, pogo-jumping weight of 190lb, which he was really happy about, as it was his fourth different species of fish over that magical 100lb barrier. To celebrate he returned to Ao Nang to pick up to pick up his new suit, and when he returned he then got stuck into the angling and some more Siamese carp came along with a Nile perch right at last knockings. All that remained now for him was the great unveiling of his new "flute" up at the restaurant, so we put our sunglasses on and he dazzled us all!
You meet all sorts of people when you do this job. Most people are nice and friendly, some are quiet and shy, and some quite frankly you wish weren't here at all. Then you get the odd bonkers one who you just cannot help but love. Phil Farnsworth is one of them, and he was great fun to have around! Phil and his equally nice, but not quite so bonkers son Lee travelled from Nottingham in England to spend just a few days here. Phil, who is an all-round angler, just wanted to catch anything, although he pretty much had no idea what species of fish we actually have here. Lee on the other hand loves his carp, and hoped for a Siamese or two and an arapaima if his luck was in.
The dynamic duo started off at the top end of the bungalow side, and straight away Phil informed me that he had landed a fish called an "arowabra" at 12lbs. "Oh, that's cool," I replied. "Do you realise its called an arawana, and that happens to be a really big one for that species?" "A what? An arowana? and that is a big one? Oh wow, great!" he replied, and the laughing started. Things weren't quite so jovial for Lee though, and his first two days yielded very little except a small Siamese carp and some itchy feet. He needed to move, so on the advice of the guides he moved across the lake into sala 9 whilst Phil entertained us with his dancing and by pulling out the weird and wonderful including a stingray and a barramundi, although he had no idea what the barramundi was.
Lee's luck nearly changed for the good, as on his first morning in the new swim, he landed a superb 70lb Siamese carp, and although his camera packed up I told him not to worry and took them on my phone as I walked by. What I did not tell him was that I accidentally deleted them that night, and after the shaky start he had, I was a little concerned, especially when you looked at the size of him – brick shithouse springs to mind!
The next day Phil was having fun and played up to our video camera as he landed his first Siamese carp, then promptly got pushed in afterwards. The laughing continued, and so did the fish. Phil then landed Amazon red tails to 50lb then a 70lb Siamese carp, and all this whilst blowing his whistle as much as he could to wind Lee up; in fact at one point he nearly got pushed in again! Lee however did not bite and got on with the job in hand. The next couple of days he banged in a load of Siamese carp also to 70lb then just for good measure landed an arapaima of 100lb, which completely blew him away and opened the floodgates to give his dad some well earned abuse back. This of course only fueled the fire, and Phil continued to land more Siamese carp whilst laughing away and enjoying himself. On the last day of their week-long stay Lee moved into swim A1, hoping for a Mekong or Amazon redtail catfish, of which he had both. Not to be outdone, Phil, who had then moved into sala 2, landed a 160lb arapaima, much to his delight. Sadly they left us the next day and returned back home and some sort of uneasy quiet descended on the lake once more.
Eddie Smith and Chris Holley come as a package, and quite an entertaining one at that. Chris is a very experienced angler who was one of the founder members of the Barbel Society, and has spent years guiding anglers and helping them catch the fish of their dreams. Eddie on the other hand is just a pleasure angler who had come along on a trip with his buddy. Eddie got the wheels in motion very quickly, and on the first day he landed a clonking Siamese carp of 110lbs, but with some banter flying between swims, Chris had a good sized pacu. Then after an epic battle he was holding a Mekong catfish of 140lbs for a picture. There was a problem however, because there was no picture! In the dark Eddie had missed the fish and just managed to get a picture of its tail, although Chris took it very well, he was a little gutted, as I am sure anyone would be. To rub salt in the wounds Eddie than landed a Mekong of a 160lb and had a lovely photograph with it, but our barbel guiding expert is long in the tooth in this game and was soon seen holding up a 50lb Siamese, which he was very happy with, and which evened the score somewhat.
The funny thing was however that Eddie had landed a few Amazon red tail catfish, all of them over 40lb. The tongue in cheek rivalry continued the next day as they had a little match and some fun up the top lake, and things did not go well for Chris that day either, although he caught some nice Julian's and some small tilapia. Eddie, of course, slipped his net under a massive tilapia, probably not that far short of the world record which is 9.6lbs. That however was the last of the problems Chris was dealing with, as he was seen leaving the lake walking like a duck with a bad case of "the old farmer Giles", but fear not my friends; it wasn't the old grapes that were causing the strut of shame. Quite frankly, and I cannot think of any other way of saying it, he had shit himself, much to the amusement of all around him. Now far be it from us to reveal all the gory details, but we can confirm he was seen with a bucket of disinfectant and a brush, and we can confirm the paths were a bit cleaner that night between the top lake and D3 bungalow. That evening Chris turned his fortunes around when he landed an Amazon red tail at 60lb, and then on the last night he decided he wanted to get his revenge on the Mekong and grabbed the float rod, started catapulting pellets around the float, and within minutes he had donned the life jacket and was seen heading up the margin following a monster. It didn't take long for our seasoned angler to tame the beast, and he finally got his photo with a Mekong, all 160lb of it. This marked the end of their stay, as the next morning they made the journey, having already rebooked for next year!
Wayne Shepherd and Robert Bell literally bounced onto the resort full of the joys of a month's holiday in Thailand. These two had worked hard, saved up their money and fully intended to enjoy the month off that they had, which after a day or two in Phuket pretty much started with a few days fishing here. Normally their fishing is quite different than the monsters that we have to offer, as these two effervescent characters are normally seen on the match circuit causing mayhem and laughter, and I believe winning a few along the way too! The fishing started off in style for them, and they both had a Siamese or two in the first couple of days and drank Singha beers with aplomb. But then (upon the advice of the guides), they made the decision to "ring the dinner bell" and bought an extra bag of pellet and really got stuck into baiting up.
The Spombs were flying in and the spots were chosen. Instantly this livened the fish up a bit and "ole chicken legs" (Robert) was seen stuck into a Mekong of 110lbs while Wayne landed three Siamese carp of 50, 82 then a really big one slipped into the net. We thought it looked very close to that magical figure of 100lbs, so we weighed it and it was very close, exactly 100lbs in fact! The boys were delighted; they listened to the advice given, took it and benefited from it. Wayne's luck continued, and he landed a 160lb Mekong catfish the next day, and Robert landed a couple more Siamese carp. So with three 100lb-plus fish between them (plus others of course) quite simply the trip had been a success, and they looked forward to continuing their holiday, as a trip to Chiang Mai was just around the corner.
There was however a problem, and it wasn't that we had run out of Singha beers either, although I am sure we were getting close. Basically they did not want to leave, and after some high level negotiations with Stuart and a bit of luck with a cancellation, they managed to book a few more days' fishing after their trip to Chiang Mai. Well it was low level negotiations in Chiang Mai as our matchmen from Peterborough, whilst looking for a bar to watch the football in, stumbled into a bar I believe called Small World, and the next thing we knew here at monster H.Q, was that pictures were flying around of them dancing on a bar with some dwarves (one lady, one man) and even, we think, a picture of them pretending to throw the young male, who had cleverly charged them 500 baht for the made-up photo! We were laughing at the pictures as the boys made their way to Chiang Rai to visit the white temple, and before we knew it, one afternoon they were back again for three days and talking about arapaima.
That evening Wayne caught a 55lb Amazon red tail catfish, and the next day they moved up to swims F1 and F3 and rang the dinner bell once more. That day saw Siamese carp to Wayne and two Mekong of 100lb and 130lb respectively to Robert, and the Singhas flowed again! Robert then landed an arapaima of just over 100lbs, and we had to restock the drinks fridge! With a day and a half left Wayne headed for the grassy swim with hopes of an arapaima. As I was walking round that morning I saw the arapaima feeding in the edge, so the decision was made to film his fishing and try and make an arapaima video for Facebook and YouTube. We got some great footage of the arapaima rolling on their sides whilst picking up the free offerings, then some great shots of them coming up for air, and the whole video was a success with over 25,000 views on Facebook in under two weeks. I suppose it did not hurt that Wayne landed a monster of around the 290lb mark either! The final piece of the jigsaw to make their trip a total success was now an Amazon red tail for Robert, and with half a day in the grassy planned for the final day, surely it wouldn't take long for him to nail one? It didn't… three casts in fact, with a bubble float along with a large pellet suspended about a foot under the surface!
In my fishing life I have fished lakes that have been considered "easy" and lakes that have been considered "ultra difficult", but I'll be honest, if you know how to fish i.e., your rigs, watercraft etc etc are good, then I don't think it's actually any harder to fish an "ultra difficult" lake at all. It's just that normally the takes are fewer and further between because the lakes are bigger, or weedier, or have fewer fish. It is just your mindset you have to change, as you plan your campaign to maybe single out one specific fish, or at least have the ability to sit it out as the blank nights roll by one after the other. I have found it harder to fish a lake with a good stock of fish in, especially when your mates are catching regularly, because if you don't catch regularly yourself on that lake, then you know that you are doing something wrong, and that hurts! Drive away from a "hard" lake without catching is easy; it wasn't your fault… "That's just the way that lake goes, as it's hard," you tell yourself. It seems like there is a certain way to fish each and every lake, and the anglers that adapt their style of fishing to suit each lake are always the ones that do best on their lakes. Kev Shore has fished here on a few occasions in the past and caught very well. He also does very well when he fishes in England with carp to 55lb and loads of pike to over 30lb. In short he is a very good all-round angler, and he certainly showed me how he had learnt to fish and adapt his style of angling to suit our lake.
It all started fairly sedately for him, as on the first day he started along the bungalow side around the F1 swim area, and although it was just an afternoon's fishing he landed a Siamese carp and a couple of Amazon red tails. The next day he decided to move swims and started fishing sala 2. He picked three spots: two out in open water and one in the edge. The two open water spots he started to bait up little and often, and by the end of the first day he had landed his second Siamese carp. Day three came along and so did three more carp at 60lb, 70lb and 75lb. The swim was starting to kick into gear as they say. Kev was on a mission, and that mission was to land his first Siamese carp over 100lb. Unluckily (if that's that right word) in the past he had come close; very close in fact, with three fish that had been weighed at 97lb, 98lb, 99lb and loads of other 80lb-plus carp too, so let's face it, he had earned the right to lift a real big one up.
At 06.45 the next morning he was back in the swim and spooning pellet in, and just like the day before he got his first bite at exactly 11 o'clock, which was the prelude to an amazing haul that day. The fish came thick and fast, and after every fish a new PVA bag went on and out went the pellet. He really was "on one" as they say, and he banked ten carp with five over 70lb, of which two of them were 80lb – a pretty amazing day I'm sure you'll agree!
Day four came along, as did the promise of buying his wife Christine a new hat if he finally beat the 100lb barrier, and as the clock struck 11 o'clock, Cheshire's strongest man of 1985 had a weight to lift, and this time a really big weight. After a really good scrap he peered into the net and a very big Siamese peered back. We knew he had done it, and he did too if the truth be known, but as the fish recovered we walked the weighing frame into his swim and quickly grabbed the scales and weigh sling. The scales settled on a 137lb – 3lb bigger than IGFA world record, and to say he was pleased is an understatement of immense proportions. Mrs. Shore was pleased too and started planning a shopping trip no doubt, but before the dust had settled from that capture, she was ordering another hat, as Kev was flexing his muscles again, this time with a 118lb Siamese carp. What a brace! Two carp for 255lb! I was fishing in the next swim and had caught an Amazon red tail and had my video camera with me, as I was making one of my silly videos for YouTube, so that meant I was lucky enough to video both fish and a silly dance that Kev did to celebrate (prompted by me of course). He then left the swim and headed to the pool to chill out for a bit… Now that's good angling in my opinion!
After a couple of losses the next day Kev was holding another leviathan up, all 110lb of it, and the job was well and truly done, he congratulated me on the capture of a "pastie" at 60lb then mumbled something about catching an arapaima. After the previous couple of slow days (well it was only three landed after all), the Siamese carp returned in numbers, and on his penultimate day, he landed a further five to 65lb. Also amongst them was an Amazon red tail of 45lb, and it will come as no surprise to you that he also landed an arapaima of 240lbs!
The final day came, and my new hero was still full of enthusiasm and baiting up at 06.45. We then witnessed three more carp to 96lb, then a Mekong of a 145lb, and just on dark an Asian red tail catfish fish of 30lb signaled what was the end of a lesson in how to fish the main lake. Awesome angling: three different species of fish over 100lb, probably a world record brace of Siamese and three new hats for Christine!
Quite frankly Martin Ford isn't a full ticket. Forget the professional persona that he has from being the editor of Carpworld and Advanced Carp Fishing, well bar a couple of libels anyway. This is Thailand, and there are no libel laws so that means I can say it as it is so to speak. I have known Martin and his wife Caroline for a lot of years, and it's fair to say that between them they just about make a full ticket. I knew before they came with his brother Phil that we were in for a good laugh and laugh we did. Martin was only here for just over a week for Caroline's birthday, and his time was going to be spent exploring the local sights as much as the fishing, and as it turned out trying to find his brother who had a holiday "bromance".
Things started well, and the first couple of days yielded a couple of 50lb Siamese carp then a trip up the top lake where Phil landed his first ever fish and Martin landed his first ever Julian's carp. Then they hired a longtail boat and did the four islands trip and absolutely loved it. Upon their return they went out for the night. The next morning as Mrs. Ford and brother Phil slept, Martin got locked into a Mekong catfish, which after an epic battle turned out to be foul-hooked. An afternoon's elephant trekking then followed and a little singsong as Caroline received her birthday cake. After the cake was consumed (by us) they were off out again, and that was the last time we saw Phil until they collected him the day before they left.
With a couple of days left Martin set his sights on a Mekong catfish, and with revenge pumping through his veins he grabbed a float road first thing in the morning and started catapulting pellets round it. Well it took all of ten minutes until he was hanging onto a very powerful fish and battled commenced! He fought the fish hard and bearing in mind the size of it, within 30 minutes he was cradling an enormous 180lb'er, which was what he really wanted to catch. An Amazon red tail catfish then followed and some serious shopping! Martin was chuffed with his monster, and that made his holiday. He didn't really fish that hard, and actually spent most of the time not fishing, just enjoying the beautiful surroundings, local attractions and generally making everyone laugh. They were all great company, and it was a shame to see them go, but Caroline has informed me they'll be back, and I look forward to that one! Bonkers! As he left Martin said: "This is the ultimate destination in fishing holidays on the planet! Take the wife, take the family, as there is so much to enjoy about Thailand. Elephant trekking and a long tail boat trip to the islands is a must do! Catch a fish of a lifetime, relax in the pool and generally have a good laugh in superb surroundings! The Gillhams have created something extremely special here!"
Bill "I-am" Phillips has been a carp fisherman since before the days of the hair rig; in fact he was the third ever person to use it, now that is quite a claim to fame I guess, more so the fact the he is featured in a recent book by Chris Ball that recounts the tale of a river carp he caught a very long time ago and puts that capture as the fifth most important capture of all time. He now holds the canal caught carp record at 46lbs. Bill took a leisurely approach to his fishing here, and without trying too hard he landed an awesome array of monsters including the last fish caught for 2014, which was a 380lb arapaima, then another one at 300lb, two Amazons of 65lb, a few Siamese to 75lb, three Mekong with two at 220lb, an Amazon spotted stingray at 18lb, but the most talked about fish that he caught was a small arapaima of 25lbs. Ignorantly I laughed it off and said, "I'm not putting that little one in the newsletter." "Oh yes you are," Sean replied, then informed me of the significance of the capture. You see whilst it's a tiddler to me, what it actually is, is an arapaima that has been born and bred in the big lake, and if we are right, then that means we have the only lake in the world where the arapaima are actively breeding, which I guess is no mean feat!
Stuart Clinton is a regular customer here at Gillhams, and he regularly gets amongst the fish. Well as space is now at a premium I won't waffle on too much. Stuart came out with his wife Jo for a couple of weeks in Thailand, of which one would be spent with us, including a trip to the top lake. The fish came thick and fast for him, and it is fair to say he clumped the Amazon red tails! He had 11 of them, seven of which were over 60lb, and the biggest was 85lb! Not content with just the red tails he also landed five Siamese carp, four of which were over 80lb! The job was done very nicely, and then they were gone!
Sean's sexy pics!
They run around after you all day, make rigs and get your food for you, so it's guides' corner! Here's a quick pictorial review of what we have been up to this month
Well that's it for January, and we hope to meet many new anglers and make new friends over the next few months. Once again many thanks to everyone who came to see us at the shows and everybody who fished here through January. We hope to see you again in the near future. For those of you planning a return or your first trip please email Stuart or phone +66 (0) 861644554, and please remember we are +7 hours GMT.
Best wishes and tight lines from us all at Gillhams, and we hope your next fish is the one of your dreams (which it probably will be if you come to Gillhams).